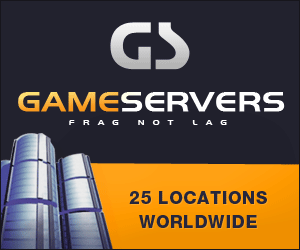 Washington Post
November 24, 2006
Pg. 1
By Sudarsan Raghavan and Nancy Trejos, Washington Post Foreign Service
BAGHDAD, Nov. 23 -- A barrage of car bombs, mortar attacks and missiles battered the Shiite Muslim slum of Sadr City on Thursday afternoon, killing at least 138 people and injuring more than 200, in the single deadliest assault on Iraqi civilians since the start of the U.S.-led invasion in March 2003.
The highly orchestrated attacks on the stronghold of anti-American cleric Moqtada al-Sadr threatened to unleash yet another cycle of reprisal killings and push the country closer to all-out civil war. The attacks, targeting the heart of Baghdad's Shiite community, seem designed to stoke the sectarian rage gripping Iraq.
Plumes of black smoke, and anguished screams, rose above a chaotic landscape of flames and charred cars, witnesses said. Bodies littered the streets and the smell of burned flesh filled the air. Relatives searched for loved ones as strangers helped the wounded reach hospitals overflowing with victims.
Meanwhile, angry Shiite residents and men from Sadr's Mahdi Army militia, wielding guns and rocket-propelled grenade launchers, roamed the streets, hurling curses and vowing revenge against Sunni Arabs.
"Our bellies are full of blood," declared Ibrahim Tabour, a resident. "We're going to fight the terrorists until the last breath."
By nightfall, violence had spread to other neighborhoods in retaliatory attacks across Baghdad, even as politicians and senior religious clerics appealed for calm. Mortar shells landed near Abu Hanifa mosque, Baghdad's most important Sunni shrine, killing 22 people and injuring 17, said Bessam al-Sammaraie, a doctor at al-Nouman Hospital in the Sunni neighborhood of Adhamiyah.
In an effort to stop tensions from mushrooming, the Iraqi government locked down the capital with an indefinite curfew and shut down Baghdad International Airport to all commercial flights. Iraqi security forces flooded neighborhoods around Sadr City to contain the violence.
The attack occurred as Sadr's supporters were commemorating the death of his father, Grand Ayatollah Mohammed Sadiq al-Sadr, one of Iraq's most revered ayatollahs, assassinated by agents of then-President Saddam Hussein in 1999. Earlier Thursday, gunmen attacked the Shiite-run Health Ministry, fighting a pitched battle against guards and trapping hundreds of employees inside until Iraqi and U.S. forces intervened two hours later.
Thursday's carnage began around 3:30 p.m., witnesses said. Six parked cars packed with as much as 220 pounds of explosives detonated in three sections of the sprawling working-class area, including a crowded marketplace, said Jihad al-Jabri, an Interior Ministry commander in charge of defusing bombs, in an appearance on state television.
As the bombs started exploding in 10- to 15-minute intervals, Katyusha rockets and several mortar shells rained on Sadr City, Jabri and witnesses said. Residents grabbed the driver of another car before he could detonate a bomb near a police station, Jabri added.
As of Thursday night, police were searching for as many as three cars filled with explosives that were part of the same plot, said Interior Ministry spokesman Abdul Kareem al-Kinani. He said some of the cars bore license plates from majority Sunni regions.
Mahdi Army militiamen sealed off parts of the slum and patrolled the streets, said Ahmed Abu Mohammed, a militiaman who asked that his full name not be used. Army Lt. Col. Christopher C. Garver, a U.S. military spokesman, said U.S. troops were not present in Sadr City at the time of the attacks. U.S. helicopters flew overhead but did not engage any targets, he said.
Shiite political and religious leaders, including Prime Minister Nouri al-Maliki, immediately blamed Sunni insurgents and Hussein's former Baathist Party loyalists for the carnage. Yet they expressed fear that the bloodletting could become a grim turning point in Iraq's post-invasion history, in the same way the February bombing of a Shiite shrine in Samarra triggered cycles of sectarian revenge killings. Since then, the violence has escalated, taking the lives of a record 3,709 Iraqi civilians in October, according to a U.N. report, the highest recorded monthly death toll since the invasion.
Shiite and Sunni leaders delivered statements on state television Thursday night, with some urging Iraq's two main sects to leash their fury.
"They wanted to abolish the memory of our beloved Sadr on the anniversary of his martyrdom," said Moqtada al-Sadr, referring to the Baathists. Addressing his followers, he added that his father would have said to them: " 'Stay united, stay together and keep your patience.' "
"This land is your responsibility. This sect is your responsibility, and Iraq is your responsibility," Sadr continued. "Please do not lose your right after this incident with irresponsible acts."
A spokesman for the Iraqi government, Ali Dabbagh, read a statement on behalf of the country's most influential Shiite religious figure, Grand Ayatollah Ali Sistani, in which he condemned the "sinful aggression" against Sadr City and expressed "his extreme sadness for the large number of martyrs and wounded." Sistani called upon citizens "to have self-control and not conduct anything against the law," Dabbagh said.
In a show of unity, President Jalal Talabani, a Kurd, Vice President Tariq al-Hashimi, a Sunni, and Abdul Aziz Hakim, a Shiite cleric and leader of Iraq's most powerful religious party, conferred Thursday night in an emergency session. Afterward, they issued a joint statement condemning the attacks.
Describing the attacks as "an attempt to tear the fabric of the Iraqi people," Maliki said in a statement that he would not have tolerance for anyone who inflames sectarian tensions, and he urged Iraqis to have self-restraint.
As the appeals were delivered, retaliatory attacks unfolded in the capital. A dozen mortars pounded the Sunni neighborhood of Ghazaliya, killing three and injuring seven, said police Lt. Mohammad Khalil. In Maalif, a mixed neighborhood, gunmen in cars shot at Sunni houses for about 45 minutes in clashes that killed 13 people and injured 11, authorities said. The battles ended when U.S. forces arrived in 15 vehicles.
In Hay al-Amil, a mixed Sunni and Shiite neighborhood, clashes erupted between Shiite militias and residents on Janabat Street, named for a Sunni tribe. U.S. troops surrounded the Sunni neighborhood of Amiriyah to prevent retaliatory attacks. Armed groups guarded entry points to the area to keep out strangers, residents said.
Shihab Ahmed, a 24-year-old salesman, was walking toward Jamila market when he heard the first explosion Thursday afternoon. He ran to the scene to help the wounded. "There were dead people in the streets, there was blood everywhere," he recalled.
Ahmed and other residents loaded a few of the wounded into his car to take them to the hospital. Ten minutes later, as Ahmed was pulling away, a second car bomb exploded, less than 20 yards from the first bomb. Shrapnel hit Ahmed, slightly injuring his arm. "I looked back, and I saw cars burning," he recalled. "The fire was reaching the sky. A lot of people I know were killed while they were picking up bodies and helping people."
Mahdi Army militiamen helped transport the wounded to hospitals, witnesses said. Outside the overcrowded Khadisiya Hospital, the injured waited on the street for assistance, witnesses said. By the end of the evening, relatives were carrying bodies out in wood coffins, the start of a long journey to the holy city of Najaf, where Shiites are buried.
The dead included women and children, witnesses said. "I saw a child who was totally burned," Abu Mohammed said. "I saw another child who was carried by an old man."
The carnage spoke of the deepening sectarian divide and the dread that has engulfed the capital. "No one believes that any Shiite would kill their Shiite brothers. It's the Sunnis and the Americans who did this," said Kareem Hendul Miyahem, 40, a driver.
Tabour, like so many other Shiites, was thinking about revenge.
"If I catch a terrorist, I will not kill him with a weapon. I will not turn him over to the government," he said. "I'll catch him and cut him to pieces and drink his blood until the last drop."