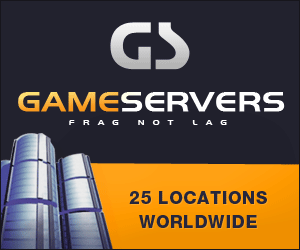 Media: The Associated Press
Byline: ALBERT AJI
Date: 01 October 2006
DAMASCUS, Syria_Syria has increased the number of troops on its border with
Lebanon by moving forces from its eastern border with Iraq, President Bashar
Assad said in remarks released Sunday.
The move appeared to be an effort to appease international requests but
likely would increase criticism from the U.S. and Iraqi governments, which
have long accused Syria of not doing enough to stop insurgents crossing into
Iraq to fight U.S. troops. Syria denies the allegation, saying it is
impossible to fully control the long desert border it shares with Iraq.
"We have strengthened the border with Lebanon, but of course, this made us
move parts of our forces guarding the border with Iraq to the border with
Lebanon," Assad said in an interview with Spain's El Pais newspaper that was
released Sunday by Syria's state-run SANA news agency.
It was the first time that Assad said that Syria is moving troops from the
border with Iraq to strengthen its forces on the border with Lebanon.
U.N. Secretary-General Kofi Annan said during his recent trip to the Middle
East that Assad had assured him that Damascus was prepared to delineate its
border with Lebanon.
Assad also affirmed to Annan that Syria was willing to increase the number
of guards along the border with Lebanon, as well as give them more training
and supplies. He repeated that Syria had promised to deploy a battalion to
the border with Lebanon.
Hezbollah is widely believed to have received weapons and other support from
its backers, Syria and Iran.
After the 34-day war between Hezbollah and Israel that ended on Aug. 14, the
Jewish state said it wanted international troops to deploy on the
Lebanon-Syrian border to enforce a halt in weapons shipments. Syria strongly
rejected the idea warning it would close the border with Lebanon.
Assad said other nations "should have faith in Syria" over controlling its
borders.
"If there is a real desire to smuggle (weapons), neither (U.N.) Security
Council resolutions nor surveillance nor the whole armies of the world can
prevent this," he said, according to SANA.
In the interview, Assad also said the United States "was not a fair
co-sponsor" of the stalled Mideast peace process and called on Europe to
take an active role.
"Regrettably there is not another international power that can replace it
(the U.S.), and at the same time, the United States should not be alone, and
here is where Europe's role comes in," he said.