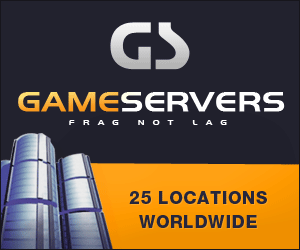 GILLIAN FLACCUS
Associated Press
RIVERSIDE, Calif. -
A 36-year-old man pleaded not guilty Thursday to arson, murder and other charges in a potential death-penalty case stemming from a huge wildfire that killed five U.S. Forest Service firefighters last month as well as 10 other fires earlier this year.
Raymond Lee Oyler, a stocky man with short hair and tattoos from wrists to elbows and on his neck, appeared in court in handcuffs and a jail jumpsuit. He faced away from the gallery as his attorney, Mark McDonald, denied all charges and two special circumstance allegations on his behalf.
Oyler, who said nothing during the brief proceeding before Judge Janice McIntyre, waived his right to a preliminary hearing within 10 days. He remained held without bail. A case conference was set for Dec. 15.
"He adamantly denies involvement in this fire and in any of these fires," McDonald said outside court. "He's very distraught and scared. ... The finger is pointing at him."
Oyler, who has a months-old baby girl and works as an auto mechanic, was being held in the county jail's extra-security ward for high profile inmates, McDonald said. He did not say who was caring for the baby. Oyler's relatives stayed away from the arraignment on the attorney's advice.
"He's almost catatonic," McDonald said. "He's listening to what I tell him and agreeing. He's scared to death."
The case against the Beaumont resident was brought one week after the so-called Esperanza fire was ignited amid fierce Santa Ana winds and became a firestorm that eventually charred more than 60 square miles in the San Jacinto Mountains and adjacent areas in Riverside County, about 90 miles east of Los Angeles.
Oyler was arrested Tuesday for investigation of two June fires. Authorities initially said he was not a suspect, but a "person of interest" in the Esperanza fire. But Thursday morning he was charged with five counts of first-degree murder, 11 counts of arson, 10 counts of use of an incendiary device and two so-called special circumstances, one alleging murders committed during arson and another alleging multiple murders.
McDonald, who was a Riverside County prosecutor before becoming a defense attorney, told reporters he was concerned about the speed with which the case progressed.
"On it's face, when someone goes from being a 'person of interest' to being formally charged with five murders in 24 hours, it makes eyebrows raise," he said. "I'm very concerned about a rush to judgment."
Authorities are looking at Oyler in connection with at least 40 arson wildfires in the area since May, including the 11 charged, said an official involved in the investigation who requested anonymity because the case is continuing.
Investigators are also looking at a 1998 fire in the San Jacinto Mountains that burned more than 24,000 acres. The Mount Edna Fire had a similar burn pattern as the Esperanza blaze, the source said. The pilot of a firefighting aircraft died in a crash during that blaze.
McDonald said he did not believe his client had been questioned in any arson cases until the Esperanza fire.
Authorities wouldn't say what led them to Oyler, who has a minor criminal record.
District Attorney-elect Rod Pacheco, however, told a press conference that the evidence against Oyler was "overwhelming."
The criminal complaint details 11 counts of arson in Riverside County, including seven fires in June, one in July, one in September and two in October, including the Esperanza fire.
"It is important to note that the charges we are filing today include the possibility that life in prison without the possibility of parole is one possible sentence, as well as death," Pacheco said.
A decision on whether to seek life in prison or the death penalty will be made in the next 60 days, "but only after a careful and sober review of the evidence, the defendant's background, and the particular nature and circumstances of this case," Pacheco said.
The impact of the firefighters' deaths on family and friends will also be considered, he said.
"The feelings of the surviving family members of the victims will be consulted and be given great weight by our office in what is always a difficult decision," he said.
The area has had an unusually high number of wild land fires this year.
Investigators have been looking at a number of peoples, including Oyler, since the rash of fires began, said Riverside County Undersheriff Neil Lingle.
Before deciding to file charges, prosecutors met with 30 investigators from various agencies. Pacheco said prosecutors grilled the investigators on their evidence and "unanimously agreed" that all evidence pointed to Oyler.
"In a sense it became a cross-examination by the most experienced prosecutors in the state of California to test that evidence," Pacheco said.
The Esperanza fire was set shortly after 1 a.m. on Oct. 26 in Cabazon, an Interstate 10 city west of Palm Springs. Stoked by the powerful, dry Santa Anas, it swept southwest through the San Jacinto Mountains, overran the five firefighters and destroyed 34 homes. It was finally contained Monday.
Killed at the scene were firefighters Jason McKay, 27, of Apple Valley; Jess McLean, 27, of Beaumont; and Daniel Hoover-Najera, 20, of San Jacinto. Mark Loutzenhiser, 43, of Idyllwild, the captain of Engine 57, died soon after at a hospital. Firefighter Pablo Cerda, 23, of Fountain Valley died Tuesday evening.
Investigators interviewed Oyler on Oct. 27, served a search warrant on his Beaumont residence Monday, then arrested him Tuesday.
"This arrest really does help with some of the closure, the healing that we in the Forest Service community, and in the families, need," said Jeanne Wade Evans, the San Bernardino National Forest supervisor.
Court records from neighboring San Bernardino County show Oyler was convicted in September 2001 of possession of a controlled substance, and pleaded guilty to taking a vehicle without the owner's consent in 1995.
In Joplin, Mo., police and court records show Oyler had several traffic violations and other mostly minor run-ins with the law from 1997 through 1999. The most severe was a 1999 misdemeanor count of violating a protection order won by his wife by entering her apartment while she was out. A warrant issued in the case was never served. Jasper County circuit court records show Oyler's wife divorced him in 2001.
---