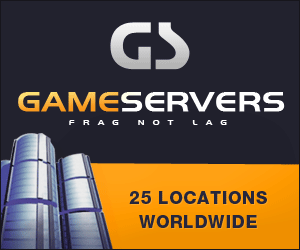 Denver Rocky Mountain News
April 20, 2007
9 senators seek probe of mental health charges

By Dick Foster, Rocky Mountain News
COLORADO SPRINGS -- Nine U.S. senators called Thursday for an investigation of the Army's handling of soldiers with post-traumatic stress disorder and other mental problems, citing allegations of mistreatment at Fort Carson.
The senators, including members of both parties and two independents, asked the Government Accountability Office to undertake the investigation, saying that their similar request made to the Defense Department in January went unanswered.
The senators want the GAO to examine the Army's practices in dealing with soldiers who may be suffering the mental effects of service in Iraq and Afghanistan.
"Reports that our military is unprepared or unwilling to deal with post-traumatic stress disorder or other mental health problems are unacceptable," said Sen. Kit Bond, R-Mo., one of the nine who signed the letter.
Of more than 650,000 soldiers who have deployed to Iraq or Afghanistan, an estimated 20 percent to 30 percent will report symptoms of PTSD, such as sleep disorders or anxiety, said Army spokesman Paul Boyce.
Fort Carson's own numbers have also spiked dramatically since the war began. Last year, doctors diagnosed nearly 600 cases, compared with 32 cases in 2002.
More than two dozen Fort Carson soldiers have alleged in recent months that their complaints of PTSD symptoms and other mental health problems were ignored or punished by their unit commanders.
The senators' letter addresses those issues specifically.
"There are allegations of commanders at Fort Carson, Colorado, denying soldiers access to mental health care and instead ordering them redeployed for additional tours in Iraq," the letter stated.
"We have also heard of cases in which service members with PTSD are diagnosed as having 'personality disorders' that the Army considers pre-existing, thus depriving otherwise eligible combat veterans of disability benefits and much-needed mental health care."
Fort Carson spokesman Lt. Col. Dave Johnson defended the post's mental health treatment.
"We have been up front and open on these issues," Johnson said. "We had staff members from Sens. Obama and Boxer and Bond to Fort Carson in January to visit us about these issues.
"We are confident in our program, and our team of professionals is dedicated to doing what's right for our soldiers."
Some Fort Carson soldiers have said their platoon sergeants or company captains refused their requests to go to mental health sick calls.
Some said they were charged with criminal offenses for drinking or taking drugs, which they used for relief from nightmares, flashbacks and other PTSD symptoms. Several who were charged with such offenses eventually reached agreements with the Army to be discharged under conditions that denied them access to the VA for disability benefits or mental health care.
The mistreatment is spread across the Army, not confined to Fort Carson, said Steve Robinson of the Veterans for America.
"I've been contacted by soldiers from pretty much every military installation, and they're all facing the same problem."
The senators asked the GAO to look for instances of improper discharges or misdiagnoses employed systematically by military commanders, and whether or not the military is misusing "personality disorder" discharges for soldiers with mental health problems.
Seeking answers
Nine U.S. senators seeking a Government Accountability Office investigation into the Defense Department's treatment of combat veterans with post-traumatic stress disorder:
Barack Obama (D-Ill.), Barbara Boxer, (D-Calif.), Kit Bond (R-Mo.), Daniel K. Akaka (D-Hawaii), Tom Harkin (D-Iowa), Joe Lieberman (I-Conn.), Patty Murray (D-Wash.), Claire McCaskill (D-Mo.), Bernie Sanders (I-Vt.)