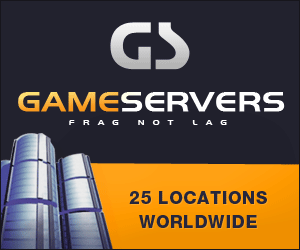 Raleigh News & Observer
October 28, 2007
Pg. 15
Team treats war zone-like injuries

By Jennifer Kay, Associated Press
MIAMI -- The trauma center's radio crackles an alert: A 34-year-old woman injured in an auto wreck is being brought in by helicopter. Parts of her scalp have been torn back, exposing her skull. Broken bones may be sticking out through the skin of her left leg.
Her injuries may help save the lives of U.S. soldiers in Iraq.
For two weeks, 28 Army medics, nurses, doctors and nurse anesthetists have been learning trauma medicine and teamwork under pressure at the Ryder Trauma Center at downtown Miami's Jackson Memorial Hospital, a place that sees so much carnage it often resembles a war zone.
Ryder is one of the busiest trauma centers in the nation, seeing an average of 11 trauma patients a day - about as many as the biggest military hospital in Iraq.
Jackson Memorial serves some of the city's most crime-ridden sections, and patients arriving at the trauma center have been stabbed, injured in grisly auto accidents, wounded in shootouts with high-powered assault weapons or hurt in falls and fights.
The Army sends 10 forward surgical teams a year through Ryder, which was selected six years ago because of the volume of bloodshed. It is the Army's only trauma training center. The Air Force has similar programs at St. Louis University and in Baltimore and Cincinnati; the Navy's trauma program is in Los Angeles.
This time, the professionals being trained are Ohio reservists with the Army's 848th Forward Surgical Team. In their civilian lives, some of them raise families, tend bar, go to college or work for the post office. The team leader is Col. Michael Oddi, 59, a thoracic surgeon in Akron, Ohio.
"My practice consists of a lot of surgery, but we don't do a lot of trauma surgery. So a program like this, to prepare us for acute, multiple casualties, really helped us on our last deployment, and it will help us again," Oddi said. "It is extremely busy here."
On this particular day, Oddi and two medics, a nurse and a nurse anesthetist from his team slip into green, long-sleeved aprons and blue gloves, then make their way to the roof with other Ryder staff members to meet the helicopter.
The chopper blades slice through the air as the reservists ease the woman's stretcher onto a gurney, their green aprons whipping around their legs in the wind. Her head and neck are immobilized in a brace. Her arm is bandaged, but both legs appear OK - the radio alert about a broken leg was wrong.
She is wheeled into an elevator, then into a trauma room, where the reservists take care of her. Oddi hovers by her side, examining the wounds and assessing whether she has suffered any brain injuries through a series of questions and her responses to pain. An hour later, the patient is wheeled away for more scans and observation.
Sgt. Robert Bartl, Oddi and about half the current team passed through Ryder for training before being sent to Iraq in 2004. It is not clear whether they will go for another tour.
Team members said their training in Miami primed them well to care for wounded soldiers and Iraqi civilians. In Miami, they saw similar injuries - head trauma, multiple gunshot wounds - and worked at a frenzied pace sometimes hindered by a language barrier.
"Coming down here before we got deployed and getting hands-on with real patients, doing IVs again with actual people instead of rubber plastic arms, it did wonders for my confidence," Bartl said.