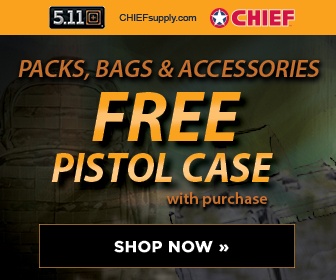 Army Times
March 17, 2008
Pg. 24
Exclusive Interview

NATO progressing but hurdles remain, chief says

By William McMichael
NATO is not losing the struggle to normalize war-torn Afghanistan, the alliance's top military commander said. But Army Gen. John Craddock acknowledged that unless government corruption and the booming opium trade are tamped down, all the security in the world won't make a difference.
"The fact of the matter is, we could execute the security line perfectly," Craddock said in a March 5 telephone interview with Army Times. "Corruption will never go away. But if it's not minimized, and governance enhanced, then we've failed."
But contrary to some accounts, Craddock said, the effort is far from lost.
"There's a lot of rhetoric out there, reports, headlines, banners, 'Make no mistake, NATO is not winning,'" Craddock said. "I think those are a bit pessimistic, in perspective. I think it's better than that."
Craddock can't be accused of hyperbole.
"I think we are making slow but steady progress in security," he said. "I think that governance is seeing a slight upturn now. Reconstruction and development is almost static, and we need to move it. I'm concerned about that."
The only way to move things along faster, he said, is to boost NATO participation in terms of troops, resources and capabilities.
"The opposition forces are operating in the space that we are giving them between what we need — our combined joint statement of requirements, the forces — and what we have," Craddock said. "If we could fill that up, we'd take away their operating space, we'll make faster progress, we'll turn this over faster to the Afghan National Security Forces."
The U.S. and NATO have been operating in Afghanistan since U.S. forces drove the Islamic extremist Taliban from power in 2001. Close to 48,000 NATO troops, roughly 28,000 from the U.S., are assigned to NATO's International Security Assistance Force, which is engaged in a combination of security operations, security-force training and nation-building.
Another 12,000 U.S. and 1,200 coalition troops serve with Combined Joint Task Force 82, which primarily seeks to engage and destroy militia forces.
Although some NATO partners are significant contributors, others could do more, Craddock said. In an effort to fill the ranks — and tacitly urge other NATO nations to pony up more troops — the U.S. is sending 3,200 Marines to Afghanistan later this month for a "one-time-only" deployment slated to last until late fall.
Craddock said part of the problem is that NATO nations are modernizing and some do not yet have specific capabilities needed in Afghanistan. A bigger problem, he said, is with those nations that have the capacity and capability but not the political will to commit them, or more of what they have already committed.
"Much of that is, I think, a combination of frequent elections, minority governments, and sensitive constituencies," he said. "So those are always political issues that will prevail in national interest, and we always try to find offsets to convince them that it's in their best national interest to participate in this effort, because, ultimately, they may face the facts of extremism if we don't do this."
Such attitudes don't extend to allies in uniform, he said.
"When I talk to my counterparts, chiefs of defense, they're all supportive," Craddock said. "And in our talks,... they want to be able to provide."
The most pressing capability requirement is for heavy-lift high-altitude helicopters. The increase in NATO troop strength demands the ability to move people and supplies around the mountainous country. Yet rotary lift has "has not kept pace with the enhancement of the numbers of forces," he said.
U.S. Chinooks aren't the only such helicopters; the Brits have them, too, he said, as do the Germans. Others also have big helos, but do not have NATO-required countermeasures for ground fire or surface-to-air missiles.
More security isn't just a matter of more troops. Some are limited by their governments — Germany, for instance, will not allow its forces to be assigned to the more volatile eastern and southern areas of Afghanistan.
What would make a bigger difference on the ground, Craddock said, is money for "quick-impact" projects. The nation in command of a given region appropriates these funds.
"It is an enormous force multiplier and enabler," he said. "The ability to move in, conduct a security operation and then immediately come in and talk to the village elders. Fix a bridge, build a school, build a medical clinic, repair a mosque, pave a road. That is impressive. And that's not shared across all of the forces."