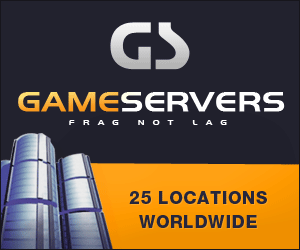 NBC
December 7, 2008
Army Stands Guard Over Tomb Of Unknowns

NBC Nightly News, 7:00 PM
LESTER HOLT: A moment of silence at Pearl Harbor as World War II veterans gathered to remember the Japanese attack 67 years ago today. The air assault killed some 2,400 Americans, destroyed much of the Pacific Fleet, and marked the U.S. entry into the war.
And at Arlington National Cemetery, a very special group of soldiers remember those who made the supreme sacrifice in service to their country. They honor the fallen known only to the ages, keenly aware of the singular honor to be chosen for this duty.
NBC's Jim Miklaszewski has a rare behind-the-scenes look at a solemn service of the Old Guard.
JIM MIKLASZEWSKI: The soldiers of the Army's Old Guard simply called it "walking the mat." But it's the U.S. military's more hallowed ritual – standing guard over the Tomb of the Unknowns at Arlington National Cemetery.
SGT. CHRISTOPHER PARKER [Tomb Sentinel]: We're personifying the slogan "Never leave a fallen comrade."
MIKLASZEWSKI: Sgt. Christopher Parker has been a tomb sentinel for over two years. Like all guards, he keeps a record of his walks at the tomb, 974 so far, to honor the soldiers with no names.
PARKER: You develop a love for them, a love, a brotherly love, I'd have to say. I don't who they are, but definitely have a bond with them; definitely, sir.
MIKLASZEWSKI: As a commander, Parker oversees the historic changing of the guard. With a laser-like glare, he searches for the slightest flaw. In fact, the Sentinel's Creed demands perfection. No detail is too small. Even the walk itself is a lesson in military precision. Fashioned after the 21-gun salute, each walk is 21 steps, every pause exactly 21 seconds, round the clock, every day of the year.
For more than 70 years, this sacred vigil has remained unbroken. Even when a hurricane threatened five years ago and these sentinels were told that they could take cover, they refused and stood their ground.
Rookie sentinels undergo intense instruction and training.
SOLDIER: Five-star officers buried in Arlington National Cemetery.
SOLDIER: Adm. William F. Halsey, Jr.
MIKLASZEWSKI: They have to earn the right to stand guard at the tomb.
SPECIALIST ADAM BOUTROSS [Tomb Sentinel]: I try to instill in my new guys especially that there's honor, there's a privilege and if they show me that they care, then that in and of itself will usually earn him a walk.
SOLDIER: Rain or shine, 365 days out of the year.
MIKLASZEWSKI: In an emotional ceremony, PFC. Josiah Noble (ph) of the Army's Old Guard was awarded the coveted Tomb badge – only 570 in all those 70 years.
PFC. JOSIAH NOBLE [Tomb Sentinel]: The Sentinel's Creed "Never will I falter," and with dignity and perseverance, my standard will remain perfection.
MIKLASZEWSKI: And their vigil, eternal.
Jim Miklaszewski, NBC News, Arlington National Cemetery.