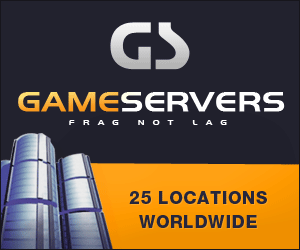 USA Today
April 11, 2007
Pg. 5
By Tom Vanden Brook, USA Today
WASHINGTON — The Army Reserve, whose troops drive trucks on bomb-riddled roads and help set up local governments in Iraq and Afghanistan, is struggling to recruit soldiers.
The Army Reserve missed its recruiting goal by 5% last year and is 9% short of its target this year, records show. Halfway through the 2007 budget year, it was nearly 1,300 soldiers short of its midyear goal of 14,273.
Reserves provide much of the logistical support for troops in combat, such as transporting tanks from Kuwait to Iraq or helping local governments.
Reserve combat engineers are in demand for clearing roads of homemade bombs known as improvised explosive devices.
Before the 9/11 terror attacks, reservists could count on training one weekend a month and two weeks in the summer. They might be called to active duty in an emergency.
Those days are over, said Lt. Gen. Jack Stultz, the Army Reserve's top officer.
Stultz, who will testify before Congress today, told USA TODAY that "we need to recognize that the Army Reserve has changed."
Stultz wants to deploy his troops, who hold civilian jobs or often are in college, once every five years. But he acknowledged that some Reserve units get only two years at home between deployments.
About 22,000 of the 190,000 Army Reserve soldiers are deployed abroad, most of them in Iraq and Afghanistan.
An additional 10,000 are on active duty in the USA, many of them serving as drill sergeants training recruits.
Active-duty troops traditionally moved into the Reserves after the end of their regular commitment. Now, more reservists opt to go into the active-duty Army.
"Those soldiers leaving active duty are questioning whether they want to join the Army Reserve because of (our) operational tempo," Stultz said.
That problem will last as long as large numbers of troops are needed in Iraq, said Daniel Goure, a military analyst at the Lexington Institute in Arlington, Va.
"If I go to active duty, I don't have the problem of being surprised," Goure said. "I know I'll be getting deployed, and I'll train for it year-round."
To attract more reservists, Stultz wants to assure active-duty soldiers that they'll have at least two years at home before redeploying. He also wants to offer higher bonuses to soldiers willing to return to a war zone sooner. "One of the things I have to do is offer them some stability," Stultz said.
In June, the Reserve will start a bonus program similar to the National Guard's. It will pay $2,000 to soldiers who help enlist a recruit.
"If they can't recruit," Goure said, "they're going to have a whale of a time in a few years."
Still, the Reserve has exceeded its goal by 13% this year in re-enlisting soldiers, according to the Army. More than 10,000 reservists have re-enlisted.
Stultz called the reservists sent to battle the "best trained and best equipped we've ever had."