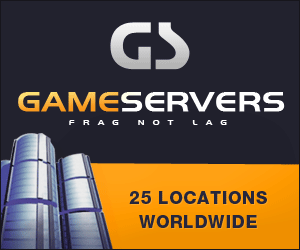 Los Angeles Times
May 12, 2007
Gen. Casey says new bonuses and opportunities will be offered in an effort to boost the size of the war-stressed service.

By Julian E. Barnes, Times Staff Writer
WASHINGTON — Five years of warfare have stressed the ranks of the Army, and the service is planning incentives to help keep more midlevel officers and increase the overall size of the force, the new Army chief said Friday.
Gen. George W. Casey Jr. said the Army would offer $20,000 bonuses to captains who stayed in the military. The Army also will offer more opportunities for young officers to attend graduate school and will give them assignment choices.
A recent Government Accountability Office study said that the Army faced a shortfall of 3,000 midlevel officers annually until 2013 and that it was not aggressively addressing the issue.
The military has been meeting retention goals, Casey said. But to increase the size of the military, as President Bush ordered this year, the Army needs to keep more midlevel leaders, including officers and enlisted noncommissioned officers, Casey said.
Last year the number of graduates of the U.S. Military Academy at West Point who chose to remain in the military after five years of service fell 2%, Casey said.
"That is not outside the norms," he said, "but that is exactly why we are looking at incentives."
In a meeting with a small group of reporters Friday, his first since being sworn in as Army chief last month, Casey said the wars in Iraq and Afghanistan revealed "stress points" in the service, such as problems at Walter Reed Army Medical Center.
"The institution is affected by the cumulative effect of five years of war," Casey said. "There are a lot of other stress points out there. I am asking people to help me identify them."
A main concern is the mental health of soldiers and their families, he said. An Army report released last week found that long tours decreased morale and were associated with higher rates of mental disorders.
Casey said he also was worried about the Army's announcement last month that yearlong deployments would be extended by 90 days.
"To me, 15 months is not debilitating. To the families, though, it is hard," Casey said. "The families are upset; it was longer than they bargained for."
There is a shortage of mental health professionals on Army bases because the military pays less than the private sector, officials said. Casey has ordered the Army to find a way to provide more mental health services to military families, officers said Friday.
In the meeting with reporters, Casey said he also wanted to help make sure teachers in Defense Department schools and local school districts were trained to help students stressed by parents' long absences.
Casey, who until March was the top U.S. commander in Iraq, said the Army should be prepared to continue deployments into the future.
"We have been attacked and are at war with an insidious group of transnational terrorists who are attacking our way of life and are going to continue to attack our way of life until we beat them, because I don't see them giving up," Casey said.