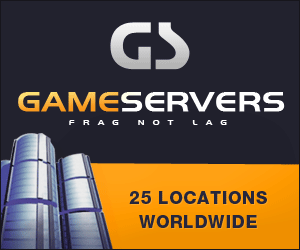 USA Today
June 20, 2007
Pg. 10
Acting secretary says rush is on to meet need
By Tom Vanden Brook, USA Today
WASHINGTON — The Army is committed to rushing new armored vehicles to Iraq and Afghanistan "as quick as we possibly can," the acting Army secretary told a Senate committee Tuesday.
Pete Geren told the Senate Armed Services Committee, which is considering his appointment as permanent secretary, that the Army was buying Mine Resistant Ambush Protected (MRAP) vehicles to counter the threat of roadside bombs.
Geren, a Democratic former House member from Texas, told the committee the Army was as committed to buying MRAPs as the Marine Corps, which has ordered 3,700 of the vehicles to the Army's 2,500.
A high-level Army team recently returned from Iraq, where it evaluated the Army's needs, Geren said. It will issue its recommendations soon, he said.
"I can't tell you the number, but whatever that requirement is, we're going to meet it, and we're going to move it to theater as fast as we can," he said.
Geren took the office on a temporary basis after Francis Harvey resigned abruptly in March following revelations about poor care for wounded soldiers at Walter Reed Army Medical Center. Senators such as Elizabeth Dole, R-N.C., and Joe Lieberman, I-Conn., indicated that they supported Geren's nomination to become secretary permanently.
Geren also talked about the strain of repeated deployments. He said the decision in April to extend tours from 12 to 15 months was the better of "two tough choices." The extension was made in order to allow soldiers to have 12 months at home between deployments.
Several senators asked Geren about MRAPs, which he called a critical vehicle for the troops.
Sen. John Warner, R-Va., said he had spoken to Geren privately about Geren's concern the Army had not taken "into consideration the urgency and the quantity of those vehicles that are needed."
MRAPs can help soldiers in conflicts beyond Iraq, Geren said, because improvised explosive devices would be used by future enemies. That's because IEDs, which have caused 80% of U.S. casualties in Iraq, have been so effective for Iraqi insurgents, Geren said.
The Army is developing add-on armor to protect MRAPs against the threat of the most-powerful IEDs, Geren said. USA TODAY reported earlier this month that the Marines had issued an urgent plea for such armor for its MRAPs.