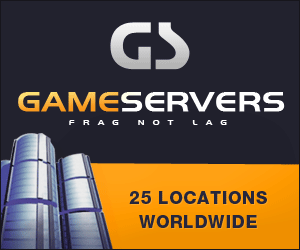 Washington Post
January 10, 2008
Pg. 6
By Josh White, Washington Post Staff Writer
The only Army officer charged with a crime as a result of the abuses at the Abu Ghraib prison in Iraq has been cleared of all criminal responsibility in the case after a general this week dismissed the one conviction against him and wiped away the sentence.
Lt. Col. Steven L. Jordan was convicted last year on one charge of disobeying an order when a jury found that he spoke to others about the Abu Ghraib investigation after he was ordered not to do so. Though Jordan was exonerated at trial of any connection to the abuse of Iraqi detainees in 2003, he was issued a criminal reprimand for his failure to obey Maj. Gen. George Fay, who led the most significant investigation into the abuses after they were discovered.
Maj. Gen. Richard J. Rowe, commanding general of the Military District of Washington, wrote a short letter to Jordan's attorney on Tuesday night explaining that the criminal charge would be dismissed. "The finding of guilty and the sentence are disapproved," Rowe wrote. "The charges are dismissed."
Col. James Yonts, a spokesman for the Military District of Washington, said last night that Rowe has issued Jordan an administrative reprimand that clears Jordan of criminal responsibility but still questions his decision to disobey Fay's order. Rowe's action means that Jordan will have no record of a criminal conviction and will continue to serve as an active-duty officer at Fort Belvoir until his retirement.
"In light of the offense Lt. Col Jordan has been found guilty of committing, and the substantial evidence in mitigation presented at the trail and in post-trial matters submitted by defense counsel, Maj. Gen. Rowe determined that an administrative reprimand was a fair and appropriate disposition of the matter," Yonts said last night.
In a memo submitted to Rowe on Saturday, Jordan's attorney wrote that a federal criminal conviction would be "unjust" and urged Rowe to reduce it to an administrative punishment.
"It was a long struggle, but in the end he was vindicated," said Maj. Kris Poppe, one of Jordan's attorneys. "In the end, there was a recognition that this was a superb officer and leader and he did the best he could under the circumstances he was in and didn't commit any crimes."
Jordan said yesterday that the Army "finally got it right" and that this will let him "move back on with my life."
"I'm still a little bit shocked by it all, but I'm gratified and glad that General Rowe saw it for what it really is," Jordan said. "I don't know if any officer needed to be held accountable, but I obviously don't believe it should have been me."
At one time, Jordan faced a potential sentence of 16 1/2 years in prison amid allegations of detainee abuse and failing to properly supervise soldiers who committed abuse. Early in the Abu Ghraib investigation, Jordan was identified by the military as a potentially major player in the case, but prosecutors were unable to link him to any of the photographs of abuse that depicted detainees in hoods, shackled in painful positions and stacked naked in human pyramids.
Jordan and his attorneys have long maintained his innocence and said that he was neither involved with aggressive interrogation policies, nor did he supervise the handful of low-ranking soldiers who have been convicted. Prosecutors had long suggested that the case be concluded as an administrative matter, but senior commanders ignored that advice and pushed ahead with a public court-martial.