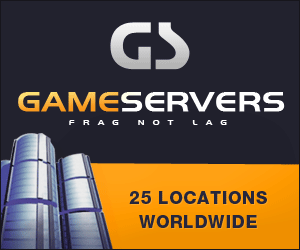 Washington Times
February 28, 2007
Pg. 8
Killed soldier in Iraq on night of drinking

FORT BENNING, Ga. (AP) -- An Army medic pleaded guilty yesterday to the shooting death of a fellow soldier in Iraq during a night of heavy drinking.
Spc. Chris Rolan, 23, initially was charged with premeditated murder in the Nov. 16, 2005, death of Pvt. Dylan Paytas, 20, while the two were serving with Fort Benning's 3rd Infantry Brigade in Iraq. He pleaded guilty to unpremeditated murder and other charges under a deal with prosecutors.
The two soldiers had been arguing at Camp Warhorse in Baqouba, Iraq, when Rolan shot Pvt. Paytas four times with his Army-issue 9 mm pistol, according to witness testimony.
Both were assigned to a combat team that helped lead the 2003 charge to Baghdad. Rolan, of Albuquerque, N.M., was on his second tour in Iraq at the time.
Rolan's court-martial had been set to begin yesterday morning. Instead, he accepted the agreement to plead guilty to unpremeditated murder, violating a general order against drinking in Iraq, communicating a threat and reckless endangerment.
Officials said he faces life in prison.
In addition to the charges involving Pvt. Paytas, Rolan had been charged with assaulting and threatening to kill a 25-year-old soldier from Texas during an earlier drinking episode.
Rolan also had been accused of shooting at his roommate, Pvt. Mastermichael Ramsey, on the night Pvt. Paytas was killed, but the Army dropped that charge without explanation.
Pvt. Ramsey had delivered the only eyewitness testimony at Rolan's Article 32 hearing in May.
He testified that he, Rolan and Pvt. Paytas listened to music, played video games and swilled gin and whiskey on the night of Nov. 15 and into the early morning of Nov. 16, 2005, in violation of Army regulations.
Pvt. Paytas, of Freedom, Pa., provoked Rolan, and Rolan suggested a wrestling match, Pvt. Ramsey testified. He said Pvt. Paytas pinned Rolan and began taunting him. Rolan said, "I'm not going to have Paytas disrespect me," then shot him, Pvt. Ramsey testified.
Rolan gave a different version in court when prompted by the judge to describe what happened.