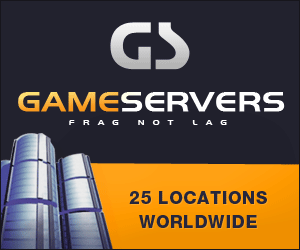 New York Times
May 31, 2008
Pg. 14
By William Glaberson
The chief judge at Guantánamo replaced the military judge in one of the most closely watched war crimes cases on Thursday, creating a new controversy in the military commission system and the potential for new delays.
The decision to replace the judge, Col. Peter E. Brownback III, came without explanation from the chief military judge, Col. Ralph H. Kohlmann. Judge Brownback has been presiding over pretrial proceedings in the prosecution of Omar Ahmed Khadr, a 21-year-old Canadian charged with the killing of an American serviceman in Afghanistan.
Pentagon spokesmen said Judge Brownback, a retired Army judge who was recalled to hear Guantánamo cases in 2004, would return to retirement as a result of "a mutual decision" between the judge and the Army.
But defense lawyers and critics of Guantánamo said there had been no warning of the change and suggested that he had been removed because of a recent ruling that was a rebuke to prosecutors.
During a proceeding on May 8, Judge Brownback expressed irritation that military prosecutors had failed to turn over records of Mr. Khadr's incarceration to defense lawyers. He threatened to stop pretrial proceedings if the records were not supplied by May 22. They met that deadline.
At the time, Judge Brownback said he had been "badgered and beaten and bruised" by the chief military prosecutor in the case, Maj. Jeffrey D. Groharing, to move the case toward a trial quickly.
Mr. Khadr's military defense lawyer, Lt. Cmdr. William C. Kuebler, on Friday called the replacement of the judge "very odd."
"The judge who was frustrating the government's forward progress in the Khadr case," Commander Kuebler said, "is suddenly gone."
A trial had been expected as soon as this summer.
Major Groharing said on Friday that the prosecution had always acted ethically and "didn't have anything to do with a new judge being assigned to this case."
Some of Judge Brownback's rulings had been setbacks for Mr. Khadr, including a decision in April that rejected a central argument of the defense that Mr. Khadr, who was 15 when he was first detained, should not be prosecuted but granted protection as a child soldier.
Jennifer Daskal, an observer for Human Rights Watch at Guantánamo, said the change of judges suggested "political meddling" in the process.
In a terse e-mail message to a court clerk, Judge Kohlmann simply appointed a new judge, Col. Patrick Parrish.
There are no listed telephone numbers for the chambers of Guantánamo judges and a spokesman for the Office of Military Commissions at the Pentagon, Capt. André Kok, said he could provide no way of reaching Judge Brownback.