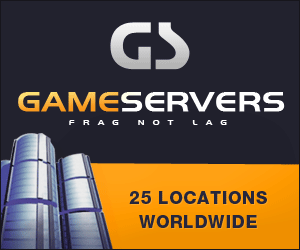 Atlanta Journal-Constitution
March 26, 2007
Pg. 1
Commander of U.S. forces says buildup, change in tactics have reduced violence, but suicide bombers persist.

By Moni Basu
Tal Afar, Iraq -- On a visit to northern Iraq on Sunday, the overall commander of U.S. forces, Army Gen. David Petraeus, said the fresh drive to stifle sectarian violence is working in a "pivotal moment" for this troubled nation.
Petraeus, in an interview with The Atlanta Journal-Constitution, pointed to lower numbers of violent incidents in recent weeks as an "encouraging indicator" that the new U.S. strategy is succeeding, though a bloody spate of bombings ripped through Iraq this weekend.
Even here in Tal Afar, which has seen relative calm during the past year, a suicide bomber wearing a vest of explosives blew himself up Saturday in a pastry shop in a heavily Sunni commercial area, killing at least 10 people.
The "s-vest" bombing was the buzz on the base here as Petraeus landed with his entourage. The general, who does not frequently grant interviews, spoke briefly with the AJC after lunch with Atlanta-based soldiers at Forward Operating Base Sykes.
Petraeus took over as U.S. commander in February and has since implemented a plan that placed American soldiers in the heart of restive Baghdad neighborhoods to protect residents, revamped counterinsurgency tactics, cultivated community leaders and pushed Iraqi forces to stand on their own.
The plan included the deployment of more than 21,000 additional troops in Iraq. The "surge" has been ripped by congressional Democrats as an escalation of hostilities in the face of anti-war sentiment at home.
Earlier this month, Petraeus said military action would not be sufficient to improve Iraq's security and that real dialogue was needed between sectarian leaders. On Sunday, he reiterated that America alone cannot rescue Iraq.
"It's about Iraqi leaders taking a firm stance against sectarian violence," Petraeus said in the interview.
Petraeus, who commanded the 101st Airborne Division in the 2003 invasion, credited the efforts of Prime Minister Nouri Maliki, who's a Shiite, and Sunni tribal leaders in violent Anbar province as key to reducing daily atrocities committed in the name of religion.
Two weeks ago, Maliki toured parts of Anbar with Petraeus. The U.S. commander called it a "historic trip of enormous significance."
Petraeus said Maliki has extended a hand to the Sunnis and his government has shown a concerted effort to crack down on every party involved in inciting violence. In the past, Iraq's Shiite-dominated government has been accused of protecting Shiite militias.
"The Euphrates River valley is a dagger pointed at the center of Baghdad, an area through which foreign fighters have moved," Petraeus said about Anbar. "And so again it was very significant for [Maliki] to show that he is a prime minister for all Iraqis and not just for Shia political parties."
Petraeus also said al-Qaida's targeting of Sunnis who refuse to support it is backfiring.
"Certainly, al-Qaida and other extremist organizations have continued to reignite sectarian violence," Petraeus said. "Because the Sunni tribes in Anbar province have stood up and said enough, they are fighting back against al-Qaida."
At Sykes, Petraeus met with soldiers of 3rd Squadron, 4th Cavalry Regiment under which Atlanta-based Company H, 121st Infantry (ABN)(LRS) falls.
After a closed-door informational meeting, Petraeus chowed down on a chili dog with a dozen handpicked soldiers at the dining facility. Among them was Company H's Sgt. Scott Goza of Marietta, who found Petraeus' words of encouragement "inspiring."
"They are a special bunch of young men and young women," Petraeus said. "Especially in a place like this. It's far from everywhere. It's remote. It's hard.
"When the summer comes, it's going to be 125 degrees out here and it's a religious experience to be on patrol in body armor and Kevlar in 125 degrees," the general said.
Goza, who's a student and ROTC cadet at North Georgia College and State University in Dahlonega, raised the issue of protective wear and heavily armored vehicles as a point of concern for the soldiers. He said the heavy armor reduces maneuverability of the men and their Humvees.
Company H Humvees weigh 12,000 pounds each and sometimes have difficulty driving over sand and mud near the Syrian border.
Goza normally would have eaten earlier, but he and the other soldiers waited patiently for Petraeus to finish his meeting. Goza said no one minded. To the soldiers, it might as well have been the president.
"I'd wait all day," he said.