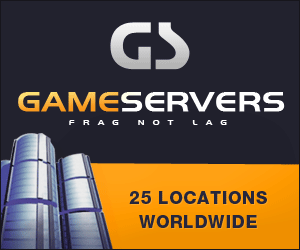 USA Today
December 26, 2007
Pg. 2
By Associated Press
COLUMBIA, S.C. — The military is looking for a few good acres — very dark ones.
The Army has its night-vision goggles focused on the huge tract of federal land that comprises the Savannah River nuclear complex in the southwestern portion of the state. It wants to train light infantry units in battle exercises there that may include Army, Navy and Air Force Special Operations Forces.
The plan was announced last month by the National Environmental Protection Act compliance officer at the Savannah River site. The federal government is required by law to announce proposed changes in its land use and seek public comment.
The exercises could involve anywhere from a handful of troops to 4,000 soldiers from combat teams, the announcement said.
The complex's isolation and the fact that only 10% of its 310 square miles is in use make it attractive to the military, as does its challenging terrain, said Jim Guisti, a Department of Energy spokesman. "We have lots of swamps, timberland and areas intersected by some roadways," he said.
The complex is located along 14 miles of the Savannah River about 10 miles southeast of Augusta, Ga. The land was purchased in the 1950s as the government cleared out small communities to make way for five nuclear reactors and sites for building components for nuclear warheads.
After the Cold War, the facility sharply reduced its workforce and shut down the reactors. Its mission has switched to transforming old weapons-grade plutonium into nuclear fuel.
James Hudgins, an Army spokesman at Fort Gordon, across the Savannah River in Georgia, said another draw for the military could be the site's darkness, as there are no major cities nearby.
"Its real advantage is that it has low ambient light," Hudgins said. He said there are "drop zones" on the site that could be used by troops with night-vision goggles and special scopes on their weapons to help them see in the dark.
Steve Siegfried, a retired two-star general who was commander at Fort Jackson from 1991 to 1994, said training military forces along the crowded East Coast is tough because of the encroachment of population. "Trying to find land that is undeveloped is a very difficult task," he said.
Before the new training could begin, an environmental assessment must be conducted and the Energy Department would evaluate whether to approve the Army's request, Guisti said. The training would not begin before early 2009.
He said the only military exercises that have taken place at the complex in the past were for security purposes.
No heavy tracked vehicles such as tanks would be driven, nor would "live fire" or real bullets and armaments be used during the maneuvers, Hudgins said. He said the Army has promised not to enter environmentally sensitive areas on the site.