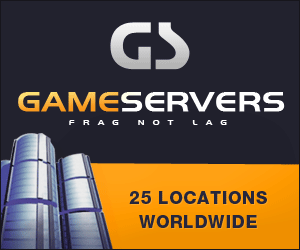 Inside The Pentagon
May 17, 2007
Pg. 1
The Army is looking to slash as much as $10 billion from its procurement accounts to pay for a larger fleet of Mine Resistant Ambush Protected vehicles, setting off a round of budget drills that could throw its modernization goals into chaos and trigger a wave of program terminations and delays, according to Defense Department officials.
In a bid to find between $8 billion and $10 billion for a down payment on as many as 15,000 additional MRAP vehicles requested by commanders in Iraq, the Army is considering options for financing a sizable portion of the new armored fleet program within its base budget, according to sources familiar with closely held spending deliberations.
"Everything else we had planned is now second priority," said a Pentagon official.
This hunt for new resources is sure to compound Army budget challenges and could test the viability of high-priority projects, such as an effort by Gen. George Casey, the Army chief of staff, to accelerate the service's end strength increase -- an undertaking widely expected to produce a bill requiring billions of additional dollars.
"They are going to break the Army further to fund MRAP," said an industry official familiar with internal budget drills.
Until now, the quick-moving MRAP program was focused on procuring 7,774 vehicles -- 2,500 of which were for the Army -- largely through supplemental appropriations. Because MRAP is not a program of record and was regarded as a requirement unique to needs in Iraq, it was funded outside the service's base budget.
On May 2, however, Defense Secretary Robert Gates designated MRAP the Pentagon's highest priority acquisition program. Gates, in a memo to Pentagon leaders, also implicitly expressed concern that the Army was not buying enough of the vehicles.
"The earlier plan was 2,500 and that's not enough. I can't tell you the exact number at this point, but it's going to grow considerably," Pete Geren, the acting Army secretary, told reporters May 10.
That same day, Army leaders advanced a proposal for increasing its MRAP requirement from 2,500 to more than 8,000 vehicles. However, officials familiar with the situation say the service faced stiff political pressure to increase its requirement further.
Army leaders are now looking at options for funding the bulk of the more than 17,700 MRAP vehicles that commanders in Iraq, as first reported by
InsideDefense.com
, have requested inside the service's base budget, a move expected to siphon resources from other programs and delay funding for others.
"I don't know how the Army does that," the industry official said.
The MRAP budget drills are expected to affect the Army's fiscal year 2009 budget proposal, which is under construction, as well as the FY-08 supplemental spending request and the base budget proposal now before Congress. It may also affect the FY-07 budget, which is being executed.
The size of the bill ultimately depends on how many MRAP vehicles the Army decides to procure each year -- and those purchases may be limited by industry's ability to deliver the new fleet. An internal Pentagon industrial assessment pegs the maximum MRAP procurement rate at 977 a month by the end of this year.
In the hunt for funds to pay for MRAP, Army leaders are expected to fight to protect their top modernization priority, the Future Combat System, from cuts, Pentagon officials said.
Should the Army find funds to buy the entire 17,700 MRAPs now under consideration, the total MRAP program size would more than triple and drive the total price tag to more than $24 billion.
-- Jason Sherman