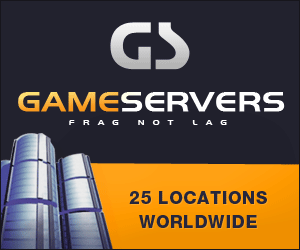 New York Times
April 18, 2007
By Thom Shanker
WASHINGTON, April 17 — As the Army juggles its financial accounts and cuts logistical corners to maintain combat operations during a budget standoff between the White House and Congress, efficiency and economy are likely to be the first casualties.
The Army has announced that it would squeeze out money for the continuing war efforts in Iraq and Afghanistan by requesting the temporary transfer of $1.6 billion from Air Force and Navy payrolls and slowing the purchase of spare parts and other supplies not bound for those countries. It also said it would freeze new civilian hires and suspend some service contracts.
Whether in war or in peace, this kind of stop-and-start spending pattern has long been recognized as one of the chief sources of inefficiency and cost overruns in military programs, which are always subject to the shifting priorities reflected in annual White House budget proposals and subsequent Congressional spending legislation.
Faced last year with a budget standoff between the White House and Congress, then held by Republicans, the Army pinched pennies by making moves similar to this year's to guarantee money for the wars in Iraq and Afghanistan. It halted civilian hiring, froze orders for nonessential spare parts, reduced administrative travel and transferred large sums from other Army accounts to its combat operations.
Pentagon budget officials have said that extra costs resulting from unusual spending restrictions are seen first in the area of contracts. "Rather than sign a long-term contract, one tied to performance, we may have to contract for goods and services incrementally, job by job as required, under these new rules," said a Pentagon budget official who was not authorized to speak for attribution. "That is a nightmare. It is inefficient, and more expensive. You would never run your household that way."
This year's steps, announced Monday night, were devised to find money to continue Army combat operations through June — time, perhaps, for the White House and Congress to settle their differences.
"In order to stretch the money it has, the Army will tell commanders to slow spending in certain areas so that war-related activities and support to families can continue," said an official Army statement announcing the new spending restrictions.
For the next two months, the Pentagon statement said, purchasing regular supplies with government charge cards will be restricted, nonessential travel will be postponed or canceled, and shipping equipment or supplies will be restricted or deferred "unless needed immediately for war efforts." The Army, it said, "will delay the repair of facilities and environmental programs unless the work is for safety or health reasons, or impacts on family support."
Many of the measures will roll out in sequence. "If the budget impasse is not resolved by May, the Army will freeze new civilian hiring, will release temporary employees and will cease entering into new contracts while suspending some service contracts for training and facilities," the Army announced. "Orders for nonessential spare parts and supplies will be canceled." Those actions "carry consequential effects, including substantial disruption to installation functions, decreasing efficiency and potentially further degrading the readiness of nondeployed units," the Army statement said.
William H. Campbell, the deputy director for the Army budget, said the service learned last year that some of its spending targets, programs with high visibility and impact, yielded little savings. Thus, this year, the Army will not restrict its summer hiring program, since last year's freeze on that effort "brought very, very little in return," he said.
One other difference between the set of levers chosen by the Army this year over last is the request for borrowing funds from Air Force and Navy personnel accounts. Last year, the $1.4 billion in money switched between programs came from within the Army.
Because of the unexpected nature of last year's spending battle, Gen. Richard Cody, the Army vice chief of staff, announced spending restrictions in late May that were rushed into effect over just a few weeks. This year's restrictions ratchet up the cost-cutting measures more gradually, over the next eight weeks.
"Frankly, what I worry about is that second- or third-order effect that might affect a soldier or a soldier's safety or his ability to do a mission," Mr. Campbell said. "As we put these brakes on, I do worry about the impact that we don't know about, that someone will take some action trying to do the right thing, but it will have a negative impact on the ability of a soldier to do his or her job."
Most of the new spending restrictions "are not savings," he said. "We are deferring when we will spend the money."