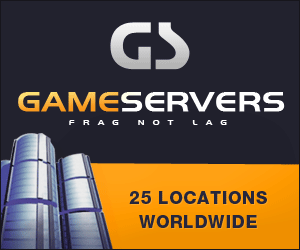 Wall Street Journal
March 21, 2009
Pg. 7
By Yochi J. Dreazen and Matthew Rosenberg
The Obama administration's hopes of stabilizing Pakistan increasingly rest on the strong bond between military chiefs Adm. Mike Mullen and Gen. Ashfaq Kayani.
The two men spoke daily during the recent political crisis, in which growing opposition protests threatened to undermine the government until Pakistani President Asif Ali Zardari -- also under pressure from Gen. Kayani and senior U.S. officials -- made significant concessions.
During the crisis. Gen. Kayani assured Adm. Mullen, the chairman of the U.S. Joint Chiefs of Staff, that he wasn't contemplating a military coup, according to U.S. officials. These officials said Adm. Mullen trusted the assurances -- but they acknowledged that some senior U.S. military officials harbor doubts about Gen. Kayani's capabilities and intentions.
Gen. Kayani ultimately helped resolve the crisis by mediating between Mr. Zardari and his chief rival, Nawaz Sharif, U.S. and Pakistani officials said.
The relationship offers potential dividends for both countries. American officials want Islamabad to take stronger steps against the militants working to destabilize Pakistan and Afghanistan, and need Gen. Kayani's help as an ally in the fight, which they say he supports. Pakistan wants to continue receiving American financial aid and military assistance, which requires maintaining close ties with Adm. Mullen's Pentagon.
It is a relationship born of necessity. Mr. Zardari is also seen as committed to battling militants, but his government is fragile. Many Pentagon officials believe the government will fall within the next few months, although civilian U.S. officials say the president could hold on.
As an ally, Gen. Kayani is "seen as the safer bet, because he'll probably be the last one standing," a senior U.S. military official said.
But the U.S. reliance on Gen. Kayani carries risks. During the Bush years, U.S. officials had a similarly warm relationship with Gen. Kayani's predecessor as army chief, Pervez Musharraf, and sent him more than $10 billion in American aid. In the end, Mr. Musharraf, who was also president, disappointed the U.S. by failing to order a broad crackdown on the Islamic extremists in his country.
"It's a complete replay of what took place with Musharraf," said C. Christine Fair, a senior political scientist with Rand Corp. and former United Nations political officer in Kabul. "We have a love affair with whichever chief of army staff is in office at any one time until they thoroughly disappoint."
In their public and private comments, U.S. and Pakistani officials say such concerns are unfounded.
"Gen. Kayani wants the system to work," Pakistani Prime Minister Yousuf Raza Gilani said in an interview, adding that the officer's outlook was "pro-democracy."
U.S. military and civilian policy makers say Gen. Kayani shares their belief that Islamic extremism poses a threat to Pakistan's survival and has taken steps that show he is serious about tackling the problem. In September, he replaced the head of Pakistan's intelligence service, which reports to him, and which U.S. officials say has long maintained ties to the Taliban. Pakistani officials say they only maintain contacts with some elements of the Taliban and no longer directly support the militants.
"He has done what he said he was going to do," Adm. Mullen told reporters earlier this year. "Gen. Kayani has not misled me at all."
In an interview, a senior Pentagon official praised Gen. Kayani for keeping tens of thousands of Pakistani troops deployed against Islamic militants in restive Bajaur province, instead of shifting them to the country's tense border with India.
Gen. Kayani is a chain smoker, while Adm. Mullen wakes up before 5 a.m. each day to work out before he arrives at the Pentagon. They also have professional differences: Gen. Kayani once ran Pakistan's main spy agency, Inter-Services Intelligence, while Adm. Mullen has spent his entire career in the regular military.
But they have forged strong ties since becoming their nations' top uniformed military officers in 2007.
"There's increasing confidence," said Talaat Masood, a Pakistani military analyst and retired general. "They trust each other in a way, even if they know are certain things that the Pakistan army will not do," he said -- specifically that Pakistan won't drastically reduce its troop strength along the border with India.
Since taking office, Gen. Kayani has cheered U.S. officials by putting experienced, nonideological officers in charge of two of Pakistan's most important security arms: the Inter-Services Intelligence and the 60,000-strong Frontier Corps, a paramilitary force that is taking the lead in battling the Taliban and al Qaeda in Pakistan's tribal areas.
More recently, Gen. Kayani played a crucial role in defusing last week's political crisis, which centered on Mr. Zardari's refusal to reinstate the former chief justice of Pakistan's Supreme Court.
Pakistani officials said that Gen. Kayani repeatedly met with Mr. Zardari and Prime Minister Gilani.
"Initially, he confined himself to polite advice, but his tenor became firmer at the end," a Pakistani official said.
"It was the Kayani model -- invisible, but around," said Jhangir Karamat, a retired chief of army staff.
--Zahid Hussain in Islamabad contributed to this article.