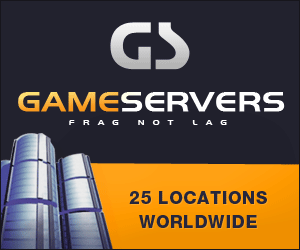 Honolulu Star-Bulletin
September 6, 2008
Gen. George Casey says troops should be ready for anything

By Gregg K. Kakesako
The head of the Army warned more than 11,000 Hawaii troops who are headed for combat this fall not to be swayed by the current talk about an early reduction in troop levels in Iraq by next summer.
Gen. George Casey, the Army's chief of staff, said yesterday, "Plan for 12 months," which is the current deployment plan.
"We are at war. There are no guarantees," said Casey at the end of a two-day visit to Hawaii, "Right now we entertain no plans to extending them. But like I said, we are at war and things can happen."
Under one Pentagon recommendation to President Bush, one combat brigade -- numbering between 3,500 to 4,000 troops -- will leave Iraq after the first of the year and not be replaced. In addition, at least one Marine battalion would leave and not be replaced, as well as a few thousand support forces, defense officials said.
Before the end of the year, 7,000 Schofield Barracks troops led by Maj. Gen. Robert Caslen, commanding general of the 25th Infantry Division, will head to Iraq. Another 4,200 Hawaii Army National Guard and Pacific Army Reserve soldiers assigned to the 29th Infantry Brigade Combat Team will be deployed to Kuwait. Both units will leave in late October on 12-month orders.
With the possibility of sending more troops to Afghanistan, the four-star Army general said whatever happens will not occur until the end of the year.
However, Army family members should understand, Casey added, "the discussion is about sending soldiers who were intended for Iraq to Afghanistan, which means the total number of forces committed won't go up."
Casey said his goal is still to gradually increase the time soldiers spend at home over the next couple of years until "we get to where they spend almost two years home between deployments."
Casey said his "broad goal" is for the active Army to spend only a year deployed and then spend the next three years at home getting reacquainted with their families, getting re-equipped and preparing for their next mission. For the National Guard and Army Reserve, it would be one year deployed followed by five years at home.
"But it is going to take us to more than three years to get there."
The trip to Hawaii, Casey said, was to assess the Army Pacific Command's progress in implementing his four goals: sustaining soldiers and families, preparing soldiers for current conflicts, helping them adjust when they return from combat, and modernizing the force.
The Associated Press said President Bush is expected next week to follow the recommendations of military leaders to reduce troop levels in Iraq by up to 8,000 by mid-January.
The closely held plan forwarded by top Pentagon advisers calls for keeping 15 combat brigades in Iraq until the end of the year, the AP reported. It would also send a small Marine contingent to Afghanistan in November to replace one of two units slated to head home then.