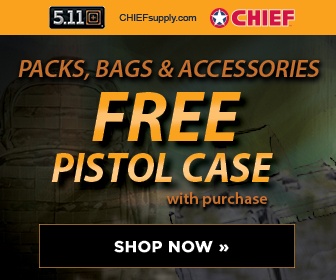 Washington Times
February 24, 2009
By Jeff Donn, Associated Press
Veterans advocates are venting anger and frustration toward the biggest charity within the U.S. military after revelations that it has been keeping more money in reserve than it has spent on aid during the wars in Iraq and Afghanistan.
"We have so many soldiers, reservists and National Guard who are in dire need, and for the Army to be holding this much money in reserve is despicable," Chairman Bob Handy of Veterans United for Truth, of Santa Barbara, Calif., said Monday.
He was reacting to an Associated Press investigation that examined five years of tax returns by Army Emergency Relief and reported on interviews with dozens of soldiers, veterans and officials from other military charities.
From 2003 to 2007, the charity, also known as AER, kept $117 million in reserve while spending $64 million on direct aid, records show. By contrast, smaller Navy and Air Force charities both put far more of their resources into aid than into reserve. Also, more than 90 percent of AER's aid was given as no-interest loans, not outright grants.
Though tax-exempt and legally separate, AER operates largely under Army control, the AP found. Soldiers are squeezed for contributions, often rewarded for them in violation of regulations, and sometimes delayed for transfers or promotions when loans aren't repaid.
AER, which grew into a $345 million colossus during the Iraq war, is meant to help active-duty soldiers and Army retirees with their cash emergencies and to provide college scholarships to their families.
At a news conference Monday outside El Paso, Texas, Col. Ed Manning, commander of Fort Bliss, said that the charity works well and he was "just kind of surprised that there'd be a question about the money."
He said the charity at his post of 20,000 soldiers distributed $2.9 million over the past year, though he acknowledged that it was mostly in loans.
He said soldiers contribute entirely of their own will, but he defended rules that make needy soldiers request aid through an Army superior. "It's good that a commander knows what's going on in his unit," Col. Manning said.
AER operates on 90 Army sites worldwide. No one at AER headquarters in Alexandria was available to comment Monday. But retired Col. Dennis Spiegel, AER's deputy director for administration, has defended the size of AER's reserve funding, saying it is needed to keep the charity strong.
Other charities challenged that argument Monday.
"It just makes me sick to my stomach," said Amy Fairweather, director of the Iraq Veteran Project in San Francisco, a nonprofit that helps veterans with shelter and emergency payments. "There are resources that are not being used when organizations like ours ... are pounding the pavement every day in this tough economic time to bring in dollars to help our veterans."