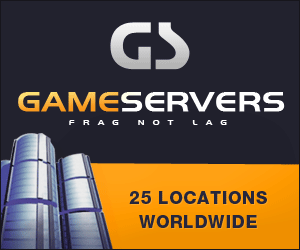 New London (CT) Day
October 28, 2007
Many U.S. officers attempt to sidestep transition-team duty

By Lolita C. Baldor, Associated Press
Fort Riley, Kan. — Army Capt. Matthew Foster, like many officers, was not thrilled to hear he had been assigned to a training team destined for Iraq to work with the national police.
The job is a growing need as U.S. forces try to prepare the Iraqis to secure their own country and is considered by many in the U.S. ranks as high risk, with little reward. At the same time, commanders at Fort Riley said that as the demand for more trainers increases in Iraq and Afghanistan, they will be able to quickly ramp up their schooling and send even more solders over as advisers.
Still, they and the chairman of the Joint Chiefs of Staff, Adm. Michael Mullen, said Wednesday they understand that many soldiers are not sold on the program. They also said they are working to ensure that troops on training teams get the rewards and promotions needed to make the assignment more attractive.
"I was told to come here," said Foster, who had lined up with his teammates to talk to Mullen as he toured the training facilities as part of his two-day visit to Army bases in Oklahoma and Kansas. "I had no choice at all. I wasn't happy."
He said his initial reservations were overcome. But they echo concerns expressed Tuesday by several captains at Fort Sill, Okla., who also attended a session with Mullen. Two captains, who both have served two war tours, said a key quest of many colleagues going through officer training is how to avoid getting on one of those military transition teams.
Leaders at Fort Riley said they are vividly aware of soldiers' reluctance to take on the difficult and often dangerous job of embedding with an Iraqi unit and working as an adviser and trainer to teach them the skills they need.
"Since this is new and it's different, it hasn't solidified itself as to whether it's good or bad," acknowledged Maj. Gen. Robert Durbin, commander of the 1st Infantry Division and of Fort Riley.
Standing in front of buildings where soldiers learn the training and social skills to work with Iraqi and Afghan units, Durbin and Col. Jeff Ingram, who oversees the training, said soldiers who are used to being part of a bigger military unit balk at being pulled out and dropped into a small 11-member team.
Mullen told them the key is to make sure the soldiers know their time as trainers will help them get promoted. "It has to be in the guidance" given to promotional boards, Mullen told Durbin, adding that the need for the trainers is only getting bigger.
Speaking to reporters on his plane after he left Fort Riley, Mullen said he plans to bring up the issue with Gen. George Casey, chief of staff of the Army.
"Individuals have to see this as meaningful in their careers," said Mullen. He said once the services start promoting troops with the training experience "it will have a powerful effect." That, he said, is possible within the current promotional system.
Ingram said that when soldiers arrive at Riley for their 10 weeks of training, it often takes a month "to get over the mental hurdle. They're all used to having a unit, now there will be 11 of them living with the Iraqis."
But, he said: "I get them for 72 days and when they leave, most of them feel very confident."
Walking down the line of would-be trainers, including a team that will head to Iraq in three weeks to work with the police, Mullen questioned each one about the training and their backgrounds.
Lt. Col. Jeff Ellerson was one of the first in line. He told Mullen that he volunteered for the duty because "I believe this is the way out."
Minutes later, Ellerson told The Associated Press he really believes in the training mission. "I believe the way we get out of Iraq is to build a capable force in country," he said. As a testament to his determination, he brought a handful of other volunteers with him from his base at Fort Benning, Ga.
Sgt. Felipe Martinez was one. After serving one tour in Iraq early in the war, he decided that the right thing to do now is to go back.
Foster will also be part of that team. He said that with just one week to go in the training, he knows the job will be a challenge but "there's a lot of experience on our team and we all work well together now."
To date, 4,800 troops have gone through the training program, and about 1,500 are going through it now. Durbin said it would take them just a week to double the capacity of the program — to a total of about 4,500 at one time. And they could increase it more over time, if the Pentagon decides that many more are needed.
He said he has not yet been ordered to make that boost.