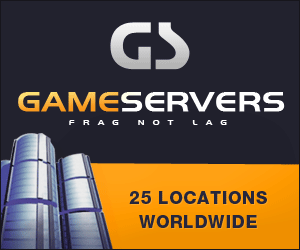 Washington Post
May 25, 2007
Pg. 3
By Alan Cooperman, Washington Post Staff Writer
After complaints by a government watchdog group, the Air Force and the Army partially distanced themselves yesterday from a three-day evangelical Christian event this weekend at a Georgia theme park.
The Memorial Day weekend "Salute to the Troops" celebration at Stone Mountain Park is sponsored by Task Force Patriot USA, a private group that says its purpose is "sharing the fullness of life in Jesus Christ with all U.S. military, military veterans and families," and whose Web site says "Christ is our Commander-in-Chief."
In recent days, both the Task Force Patriot USA Web site and the newspaper of Robins Air Force Base, Ga., described the celebration as "an official U.S. Air Force 60th Anniversary event." Along with speeches by evangelical ministers, church services and distribution of Bibles, the published schedule promised "hourly flyovers" by Air Force jets, performances by military bands, color guard presentations, a parachute demonstration by the Army's elite Silver Wings jump team from Fort Benning, Ga., and exhibitions of Air Force equipment.
The promotional materials also said that an active-duty B-2 pilot, Air Force Maj. Brian "Jethro" Neal, would give Christian "testimony" during an outdoor worship service punctuated by a special flyover of B-2 "stealth" bombers.
A Washington-based advocacy group, Americans United for Separation of Church and State, sent letters yesterday to Air Force Secretary Michael W. Wynne and acting Secretary of the Army Pete Geren contending that the military's extensive cooperation in the event would be unconstitutional.
"The Air Force and the Army have crossed the line here: A reasonable observer, upon examining the promotional materials, the Robins Air Force Base newspaper, and the current program schedule, could not help but believe that the Army and Air Force fully support and endorse the Christian substance of the celebration," the letters said.
In response, the Air Force issued a statement saying it is "not a sponsor" of the event and was "not aware until recently of the religious connotations surrounding Task Force Patriot's participation." After seeing the schedule, "Air Force officials began taking steps to avoid the appearance of any endorsement or preferential treatment of any religious faith or worship service," the statement said.
An Air Force spokesman, Capt. Thomas Wenz, added that at the Air Force's request, Task Force Patriot agreed to delete all references to Air Force sponsorship and removed an "unauthorized" photograph of Gen. T. Michael Moseley, the Air Force chief of staff, from its Web site.
He said the Air Force still plans to provide music, exhibits and flyovers during the Memorial Day celebration, but they will not be timed to coincide with religious services. Any Air Force personnel who take part in the religious services "will do so as individuals, not as representatives of the Air Force," he said. Asked if that meant that Neal, the B-2 pilot, would not be allowed to wear his uniform, Wenz replied: "Those are his instructions."
In a much shorter statement, the Army said, "The Silver Wing Parachute Team is not participating in this event and we are unaware of any other Army involvement." Task Force Patriot officials did not respond to requests for comment.