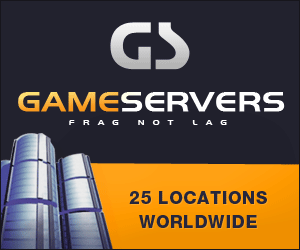 NOAH TRISTER
Associated Press
ORLANDO, Fla. -
Keith Jackson's college career will end after next week's Capital One Bowl, and the Arkansas defensive lineman wants his team to leave a lasting legacy.
"We came down here to win a ballgame and try to put our team back in the top 10 for next year," Jackson said. "We've got a lot still to play for."
The No. 12 Razorbacks are in Orlando now, preparing for Monday's game against No. 6 Wisconsin. After winning 10 straight games and moving as high as No. 5 in the AP poll, Arkansas (10-3) lost its last two - to LSU and in the Southeastern Conference title game to Florida.
The Razorbacks can still win 11 games in a season for first time since 1977 - and they'd like to avoid a three-game losing streak that would take some of the luster off their remarkable turnaround this year.
Jackson can provide some perspective on how far Arkansas has come. The Razorbacks missed the postseason in 2004 and 2005, and they went to the Independence Bowl in Shreveport, La., in 2003, his freshman season.
"This is way better than Shreveport," said Jackson, son of former NFL tight end Keith Jackson. "I'm not hatin' on the bowls - a bowl is a bowl. But just to be in Orlando is nice."
Arkansas will play on New Year's Day for the first time since losing to Oklahoma in the 2002 Cotton Bowl.
The scene was far from perfect at practice Tuesday. Orlando was overcast and rainy, and the field was soggy.
"Naturally, we'd love to have a drier field," Arkansas coach Houston Nutt said. "Hopefully, we can get that (Wednesday)."
Quarterbacks coach Alex Wood, an assistant at Miami from 1989-92, said Florida has its cold spells, too.
"I can remember it being 30 degrees in Miami," he said.
Jackson called the Razorbacks' practice field at Orlando's Freedom High School "rinky-dink."
"I ain't practiced on a field like that since high school," he said.
But the Razorbacks' spirits are high as they try to finish the season on a bright note - and they've had plenty of perks to keep them distracted from the bad weather and tough conditions.
The Razorbacks recently received their bowl gifts, which included an Xbox 360 from the university and a 15-inch flat-screen television from the Capital One Bowl.
"It was real nice to get all the bowl gifts last week," Jackson said. "Been down two years, going home frustrated."
In between practices, Arkansas has quite a week of public appearances set up. The Razorbacks are scheduled to visit Disney's Magic Kingdom and MGM Studios theme park, and on Tuesday, they participated in Disney Day for Kids at the Wide World of Sports complex.
Arkansas was there along with Orlando's other three bowl teams - Maryland and Purdue will play in the Champs Sports Bowl on Friday night. Players shot baskets, played football and took part in other activities with disadvantaged children.
"I just think any time you can do that it just teaches you how blessed we are, how fortunate we are," Nutt said. "As a young person, 18, 19, 20 years of age, I think sometimes we take that for granted."