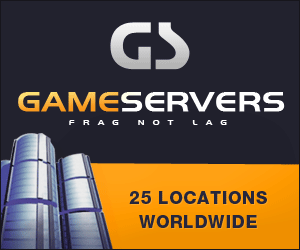 Washington Post
January 5, 2008
Pg. D1
Bush Signs Order Affecting About 336,000 in the Region

By Stephen Barr, Washington Post Staff Writer
President Bush signed an executive order yesterday that provides pay raises this year for federal employees, military personnel, Cabinet officers and members of Congress.
The order covers about 336,000 federal employees in the Washington-Baltimore region. Workers will receive a 4.49 percent increase under a salary formula that gives higher adjustments to certain metropolitan areas where officials believe federal pay has lagged the private sector the furthest.
The average civil service raise will be 3.5 percent, according to the order.
The base pay for military personnel will rise by an average of 3 percent, but Congress and the White House plan to add 0.5 percent to the military raise after an agreement is reached on an Iraq-related issue in the fiscal 2008 defense authorization bill, which Bush rejected last month. Officials said the add-on military raise would be retroactive to Jan. 1.
Salaries for members of the House and Senate will rise to $169,300 from $165,200. Congress did not receive a raise in 2007 because Democrats did not want to accept one while debating an increase in the minimum wage.
Cabinet secretaries will make $191,300, up from $186,600. The vice president's salary will be $221,100, up from $215,700. The president's salary, set by Congress, has been fixed at $400,000 since 2001.
U.S. District Court judges will earn $169,300, a $1,900 increase. The chief justice of the United States will be paid $217,400, up $1,700, and Supreme Court justices will make $208,100, up $1,600.
Pay tables in Bush's order show that an Army captain with four years of service will earn $54,284 in base pay this year, and that a typical Foreign Service officer with five years of service will earn $64,510 in base pay.
In the Washington area, where the federal workforce tilts heavily toward white-collar professionals and headquarters staff, the projected median federal salary will be $90,698. Civil service pay varies by metropolitan area, and Washington area pay is several thousand dollars higher than the average for federal employees nationwide.
Pay raises are negotiated between the White House and Congress each year as part of the government's budget, and the raises help shore up the Washington region's economy. The projected federal employee payroll for the Washington region is $30.1 billion for the year, about $116 million per work day, officials said. That payroll does not include the military, intelligence community and U.S. Postal Service.
Salaries for federal employees in the Washington-Baltimore region will range from $20,607 to $149,000, the Office of Personnel Management said. This region's employees make up about 10 percent of the federal workforce.
The salary scale that covers the majority of federal employees has a pay range of $19,293 to $140,355.
Bush proposed a 3 percent raise for the 1.4 million members of the military and nearly 1.8 million civil service employees in his fiscal 2008 budget, but Congress approved the slightly higher raise of 3.5 percent for both groups.
During last year's budget debate, the White House objected to the higher civil service raise, saying it would eat up funds that could go to programs and was not necessary to attract job applicants. House Majority Leader Steny H. Hoyer (D-Md.), Rep. Thomas M. Davis III (R-Va.) and other area members of Congress sought the 3.5 percent raise because they think the government needs to become more competitive in the job market as thousands of baby boomers start to leave federal service for retirement in the next few years.
Officials warn against comparing federal pay to the private sector, in part because it is difficult to match federal job descriptions for the two sectors. It appears, however, that the federal raise for 2008 is not out of line with those planned at some corporations.
A survey of more than 1,000 employers conducted by Mercer Human Resource Consulting last year showed the companies estimated giving average pay raises of 3.8 percent this year, about the same as in 2007. The companies projected higher raises for their top-performing employees.