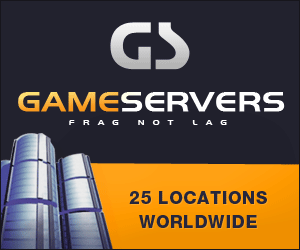 Inside The Pentagon
November 30, 2006
Pg. 1
The Pentagon may tap the principal architect of CIA efforts to drive the Soviet army from Afghanistan in the 1980s to oversee the Defense Department's special operations policy and conventional military transformation efforts, according to defense officials.
Sources say the White House is considering Michael Vickers, the director of strategic studies at the Center for Strategic and Budgetary Assessments, to be assistant secretary of defense for special operations/low-intensity conflict and interdependent capabilities, a newly designed post that is expected to have wide-ranging influence in shaping counterterrorism strategies and weapon system investment decisions.
The potential nomination has been in the works since the summer, according to Pentagon officials. These officials, however, said it was unclear what, if any, effect Defense Secretary Donald Rumsfeld's departure might have on the nomination -- as well as a pair of other moves to fill senior policy posts.
The other likely nominations, Pentagon officials said, include Richard Lawless, the deputy assistant secretary of defense for Asia and Pacific Affairs, to be assistant secretary for Asian and Pacific Security Affairs; and Marshall Billingslea, NATO assistant secretary-general for defense investment, to be assistant secretary of defense for global security affairs.
A decorated Army Green Beret officer, Vickers spent a decade in uniform preparing to wage an insurgency behind Soviet lines before moving to the CIA, where he applied his expertise to craft a plan for equipping and training the Afghan mujahideen that helped eventually drive Moscow from Afghanistan in 1989. He accomplished this as a junior intelligence officer, in his early thirties.
Vickers also has written widely on defense transformation issues and served as a consultant to the Office of the Secretary of Defense during last year's Quadrennial Defense Review.
Unlike his CIA work, where he helped to organize an insurgent group to defeat a major, conventional military power, Vickers' new job, if he is nominated and confirmed, would be focused on helping the Defense Department to carry out a converse mission: Equipping and preparing a conventional military to defeat irregular combatants spread across the world.
The position for which he is being considered was retooled this summer as part of a sweeping reorganization of the office of the under secretary of policy. The assistant secretary post will now have a focus beyond special operations and address all aspects of U.S. military power, including strategic forces and conventional capabilities. The office also continues to oversee policy dealing with stability and reconstruction activities. It will lead efforts to implement key recommendations of last year's Quadrennial Defense Review, including plans to bolster the ranks of commando forces to conduct counterterrorism missions and improve the military's ability to conduct irregular warfare.
In addition, the office oversees the former deputy assistant secretary of defense for plans and resources, a post that is being renamed the deputy assistant secretary of defense for forces transformation and resources. This office is expected to make influential recommendations on future weapon system investments, according to senior Pentagon officials.
This assistant secretary would be the Pentagon policy office's main liaison to the four-star generals in charge of U.S. Strategic Command and U.S. Special Operations Command. The latter has been charged with planning, synchronizing and executing global war on terrorism strategy and operations.
In testimony to Congress this summer, Vickers, in his capacity as a Center for Strategic and Budgetary Assessments analyst, strongly advocated much closer cooperation between the CIA and both covert and overt special operations forces, including the possibility of detailing SOF personnel to the CIA.
"Making full use of special authorities to wage the GWOT [global war on terror] is essential," Vickers told a June 29 hearing of the House Armed Services subcommittee on terrorism, unconventional threats and capabilities, according to a prepared statement. "The future GWOT battleground will principally occur in states with which the United States is not at war, and our primary approach will be an indirect and clandestine one. There is probably no more single important action the U.S. government can take to improve strategy and operations in the GWOT that this," he said, referring to the need to more closely align military commando activities with the CIA's paramilitary arm.
While at the CIA, Vickers was the principal strategist in assembling a new method of equipping and training the Afghan mujahideen -- a plan to do more than equip them with rifles, as the CIA did in the early 1980s. Vickers' efforts helped craft a sophisticated mix of training, weapons and logistics support that eventually neutralized the Soviet military's effectiveness.
His role in the Afghan campaign is detailed in the best-selling book, "Charlie Wilson's War: The Extraordinary Story of the Largest Covert Operation in History," written by George Crile. The book is the basis of a major motion picture starring Tom Hanks, which is still being filmed.
Vickers' brief tenure at the CIA overlapped with that of Robert Gates, who was deputy director of the CIA at the height of the covert Afghan operation. Gates is President Bush's pick to succeed Rumsfeld.
Vickers has written widely about U.S. military transformation issues, the revolution in military warfare and intelligence reform.
Vickers and the other possible nominees to Pentagon top policy jobs, if confirmed, would join Paul McHale, the assistant secretary of defense for homeland defense. McHale is expected to remain in his position, which is expanding to include Western Hemisphere issues. However, McHale -- a Marine reservist -- is preparing to deploy to Afghanistan for a tour slated to last until next summer. Peter Verga, his principal deputy, will lead the office until McHale's return, according to a Pentagon spokeswoman.
The Bush administration must also find someone to lead the policy shop's international security affairs office, which under the new organizational structure will oversee Europe, Africa and the Middle East.
-- Jason Sherman