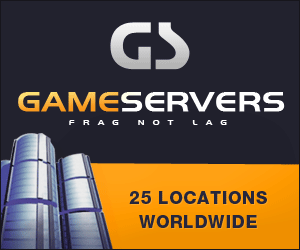 Washington Post
February 10, 2007
Pg. 14
American in Iraq Entitled to Review

By Josh White, Washington Post Staff Writer
A federal appeals court in Washington ruled yesterday that a U.S. citizen in U.S. military custody in Iraq has the right to challenge his detention in a federal court.
The judges said all American citizens, regardless of where they are captured and imprisoned, are entitled to federal court review of their cases through habeas corpus petitions if they are in U.S. custody.
The three-judge panel of the U.S. Court of Appeals for the District of Columbia said a U.S. court should review the circumstances of Shawqi Ahmad Omar's more than two years of incarceration in Iraq. It rejected the Bush administration's claim that the executive branch has nearly unlimited authority during wartime and its assertion that the United States can hold citizens indefinitely if they are in custody overseas.
The court also found that the U.S. military cannot transfer Omar to the Iraqi government to avoid a habeas corpus hearing. Circuit Judge Janice Rogers Brown, who dissented in part, agreed that the district court has jurisdiction over Omar's habeas case.
"Today's opinion says that when at the end of the day the buck is stopping with a U.S. official, the federal court gets a look into whether it is lawful," said Aziz Huq, a lawyer at New York University's Brennan Center for Justice, who represents Omar. "It prevents an area of darkness in which the government could consign both citizens and noncitizens to detention without judicial review."
The ruling applies only to U.S. citizens. It does not delve into whether captured foreign nationals who the government considers enemy combatants -- such as the 393 detainees at the military prison in Guantanamo Bay, Cuba -- are entitled to the same protection. The Military Commissions Act of 2006 prevents enemy combatants who are foreign nationals from filing habeas corpus petitions. That law also has been challenged in the courts.
Carl Tobias, a law professor at the University of Richmond, said yesterday's decision appears to be a "fairly straightforward application of habeas corpus" that "says the courts are open." But the case is likely to apply only to a few U.S. citizens, he said.
Justice Department officials said yesterday that they are evaluating the decision and how to proceed.
"It is important to remember that this case concerns an alleged enemy combatant captured by our military and held by a multinational force in a war zone," said Justice Department spokesman Erik Ablin. "We believe the court's decision will inappropriately interfere with the executive branch's prerogative to prosecute a war and to make good on its commitments to our allies."
Omar, a dual citizen of Jordan and the United States, was arrested in October 2004 amid allegations that he was aiding Abu Musab al-Zarqawi's terrorist network in Baghdad. Omar has said that he traveled to Baghdad to do reconstruction work and had been planning to leave in November 2004 but was arrested before his departure.
U.S. authorities wanted to transfer him to Iraqi criminal courts for trial, but a U.S. district court stepped in when attorneys argued he could lose his rights to challenge his detention. Omar has been jailed in various U.S. facilities in Iraq. He has told his attorneys he was abused.
One other U.S. citizen detained in Iraq has filed a habeas corpus petition, which is scheduled for a hearing in U.S. federal court next week. Mohammad Munaf was arrested and charged with taking part in a terrorist plot to kidnap a group of Romanian journalists. He was convicted in an Iraqi court and sentenced to death, but before the sentence could be carried out, a U.S. court in October prevented the U.S. military from transferring Munaf to Iraqi custody.