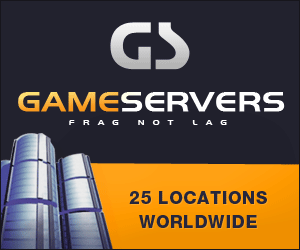 Washington Post
March 6, 2007
Pg. 1
Army Chiefs Plead Ignorance, But Lawmakers Are Skeptical

By Michael Abramowitz and Steve Vogel, Washington Post Staff Writers
Senior commanders of the Army offered profuse apologies yesterday for the poor treatment accorded many soldiers at Walter Reed Army Medical Center, but lawmakers expressed skepticism that the generals had been unaware of the problems until they were spotlighted by the media two weeks ago.
Congress opened a round of investigative hearings into the Walter Reed scandal only days after a major shakeup at the Army that followed Washington Post reports about squalid living conditions and bureaucratic tangles for soldiers receiving outpatient care. Walter Reed's commander, Maj. Gen. George W. Weightman, and Army Secretary Francis J. Harvey lost their jobs, and the Bush administration has established several panels to investigate the care being provided to wounded soldiers.
Senior commanders sounded more contrite yesterday than they did when the scandal first broke. At one point during several hours of hearings in the auditorium at Walter Reed, Weightman turned to the soldiers and families behind him and apologized "for not meeting their expectations, not only in the care provided, but also in having so many bureaucratic processes."
"I promise we will do better," Weightman said.
Lawmakers -- Democrats and Republicans alike -- seemed receptive to the candor voiced at the hearing of a panel of the House Oversight and Government Reform Committee, but they also cited earlier warnings from internal memos, government audits and news reports.
"I have to tell you, the first thing that pops into my mind is: Where've you been? Where has all the brass been?" said Rep. John F. Tierney (D-Mass.), who convened the hearing as chairman of the national security and foreign affairs subcommittee. "All the things that [were] heard, read about and heard earlier today, clearly, this can't all be pushed down at the lower level. Clearly this is not some junior officer's responsibility that nobody else has to claim anything for."
Army Chief of Staff Peter J. Schoomaker told the committee that the reports and audits did not come to his attention, but he said it is now clear that there is a much bigger problem in military health care. "I couldn't be madder, and I couldn't be more embarrassed and ashamed of the kinds of things that have turned up, because clearly it's not what my impression would have been based upon the feedback that I've gotten as I've talked to soldiers and the family," he said.
Rep. Thomas M. Davis III (Va.), the ranking Republican on the committee, cited an Oct. 12, 2006, Army memo indicating that a review team found problems with billeting, staffing and other issues at Building 18, the outpatient residential facility whose substandard conditions have been at the heart of the recent scandal. Both Weightman and Lt. Gen. Kevin C. Kiley, the Army surgeon general, who previously commanded Walter Reed, acknowledged under questioning that they had been briefed on the findings.
"You knew these were problems," Davis said. "You may not have known specifically what it looked like, and you may not have been able to put faces and stories behind it, but there was an ongoing concern."
Kiley told Davis that his staff "informed me that the Walter Reed staff was working it, that they recognized that there were issues, and that they were taking action."
Kiley came in for tough criticism yesterday for his roles as commander of Walter Reed from 2002 to 2004, when problems were developing at the facility, and as surgeon general since 2004, with responsibility for the Army medical command. Kiley accepted responsibility but defended his motives. "I've spent my entire life taking care of patients, training doctors to take care of patients. And I'm committed to Army medicine and committed to taking care of soldiers and their families," he said.
The comments from Davis and other GOP lawmakers underscored the bipartisan nature of the criticism yesterday in the first of what is likely to be a string of hearings probing problems at Walter Reed and in military health care more broadly. With anger building among military families and veterans groups, Republicans have seemed less reluctant to criticize the administration, and the White House is moving to try to get ahead of the political furor by naming a bipartisan commission to examine the care received by soldiers wounded in Afghanistan or Iraq.
Appearing yesterday morning before the national legislative conference of the Veterans of Foreign Wars, Vice President Cheney said that President Bush "has made our administration's priority very clear to the Congress and to the country: There will be no excuses, only action. And the federal bureaucracy will not slow that action down. We're going to fix the problems at Walter Reed, period."
Yesterday's hearing, in the main building at Walter Reed, offered more grist for the developing political storm. The emotional impact was provided by three witnesses speaking on behalf of patients at Walter Reed: Staff Sgt. John Daniel Shannon, who lives by the battlefield ethos of not leaving the wounded behind; Annette McLeod, an Army wife who would not stand silent as her injured husband was pushed aside, and Spec. Jeremy Duncan, who spoke out when he could not get the mold in his room removed.
Shannon was shot in the head during a firefight near Ramadi, Iraq, in November 2004 and has languished at Walter Reed ever since, awaiting plastic surgery so he can be fitted with a prosthetic eye. Paperwork for his retirement from the Army has been on hold.
But his ire yesterday was less about his own treatment than about the sense of betrayal he feels for younger soldiers he has tried to shepherd through the bureaucracy at Walter Reed.
"I will not see young men and women who have had their lives shattered in service to their country receive anything less than dignity and respect," said Shannon, who at times said he is having difficulty controlling his anger.
He said some injured troops encounter so much bureaucracy that they give up and forgo benefits to which they are entitled. "I have seen so many soldiers get so frustrated with the process that they will sign anything presented to them, just so they can get on with their lives," he said.
Shannon, who wore a patch over his missing left eye, also said the cost of treating thousands of service members wounded in Iraq should be dealt with honestly. "The system can't be trusted," he said. "And soldiers get less than they deserve from a system seemingly designed and run to cut the costs associated with fighting this war."
McLeod, whose husband suffered a brain injury near the Iraqi border, described her frustration at getting help from the chain of command at Walter Reed. She scoffed at suggestions that higher-ups did not know about the problems. "I have one question: Were they deaf?" she said. "Because I worked the chain. I went anywhere they would listen. So if you don't want to hear it, you don't want to hear it."
During her testimony, McLeod often appeared on the verge of tears, and at one point she wiped her eyes.
In the wake of such testimony, the official witnesses offered little pushback. Instead, Gen. Richard A. Cody, the Army vice chief of staff, offered a withering analysis of the problems faced by wounded soldiers in negotiating the process for ongoing care and disability benefits after they receive initial life-saving treatment at military facilities.
"Our counselors and case managers are overworked, and they do not receive enough training," Cody said. "We do not adequately communicate necessary information. Our administrative processes are needlessly cumbersome and, quite frankly, take too long. Our medical holding units are not manned to the proper level, and we do not assign leaders who can ensure a proper accountability, proper discipline and well-being of our wounded soldiers and their health, welfare and morale, and our facilities are not maintained to the standards that we know is right."
Cody also noted that the 2005 decision by the federal base-closing commission to close Walter Reed in the midst of a war has caused problems getting "the best people" to work at the hospital, and he suggested that the decision be reexamined "during this long war."
Staff writer Josh White contributed to this report.