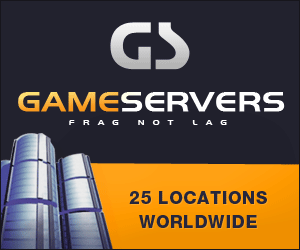 Washington Post
April 8, 2008
Pg. 8
By Sholnn Freeman, Washington Post Staff Writer
BAGHDAD, April 7 -- A little after sunrise on Easter Sunday, a mortar shell or rocket crashed into Paul Converse's trailer inside the Green Zone, the rigorously defended seat of U.S. power in Iraq. Converse, who once told his brother he felt safer in Iraq than on American freeways, died the next day.
Converse's death has underscored the vulnerability of housing facilities in the Green Zone to artillery and missile attack, spreading fear among thousands of security contractors, interpreters, American soldiers and embassy personnel.
A 56-year-old government auditor, Converse was the first of four Americans to die in Green Zone shelling in the past two weeks. Four days after Converse's death, Mazin Zwayne, a 62-year-old American civilian working for the Defense Department, was killed in a shelling attack. On Monday, shells killed two American soldiers and wounded 17 others. It is so far unclear whether the others were also killed in trailers, in part because the U.S. Embassy, citing security concerns, generally refuses to give details of where shells and rockets hit.
The embassy, in a memo obtained by The Post on Monday, has forbidden employees from sleeping in trailers or from spending long periods of time in them this Wednesday and Thursday. On Wednesday, the anti-American cleric Moqtada al-Sadr, whose followers are blamed for Green Zone attacks, has planned a million-strong march in Baghdad to protest the U.S. presence in Iraq.
The Green Zone was once considered an American oasis -- a protected bubble of comfort food, large, American-made sport-utility vehicles and enforced speed limits. But intensified shelling has contributed to a growing sense of insecurity on the eve of testimony before Congress by the two highest-ranking U.S. officials in Iraq: Gen. David H. Petraeus and Ambassador Ryan C. Crocker.
According to the Ministry of Interior, at least 14 non-Americans have died in the Green Zone since the March 23 attack that killed Converse. Among them: two guards at the residence of one of Iraq's two vice presidents, an Indian construction worker at a United Nations compound, an Iraqi policeman and two Iraqi laborers. Explosions have also destroyed parked helicopters and military vehicles, and set buildings on fire.
The frequency of rocket or mortar attacks had leveled off since last August following a cease-fire issued by Sadr. The order was widely credited with helping to reduce violence across the nation, along with a U.S. troop buildup and the rise of a Sunni movement working against Islamist extremists.
But attacks began to escalate in late March in the days leading up to the launch of an Iraqi-led offensive against militias in the southern city of Basra. The crackdown sparked a fierce rebellion across Shiite-dominated southern Iraq and in the Shiite districts of eastern Baghdad. Much of the Green Zone shelling originates in those areas of the city.
"It's like a light switch," said Russ Partridge, a Green Zone contractor. "When Sadr gets pissed off, rockets rain in."
Last week, an American soldier who lives in a Green Zone trailer talked of lying in bed wondering if an incoming rocket might kill him in his sleep.
Many of the housing trailers are converted shipping containers and have the living space of a dorm room. Some residents call them "tin cans" because they offer little to guard against rockets, mortars or shrapnel.
The United Nations has built what, from the outside, look like warehouses to cover its trailers. The structures are held up by steel beams and are designed to diminish the impact of mortar shells, a U.N. official said. The U.N. began building the structures last spring, after another intense period of shelling in the zone.
Embassy spokeswoman Mirembe Nantongo said "hardened" quarters for employees are under construction at a new embassy compound in the Green Zone that will open to staff members in May.
Converse, a veteran of conflict zones including Bosnia, Kosovo and areas throughout Iraq, tried like others to fortify his trailer by stacking sandbags along the outside walls. In interviews, his father and brother refused to place blame for Converse's death. "I don't know that anything could protect against a mortar shell," said Richard Converse, Paul's father. "What can you reasonably construct against a mortar shell?"
Frank Converse said the safety of Green Zone trailers never dominated conversations about Iraq. "I don't think it was a big concern for him," he said. "That's the way it was."
Correspondent Ernesto Londono, special correspondent K. I. Ibrahim and other Washington Post staff in Baghdad and staff researcher Robert E. Thomason in Washington contributed to this report.