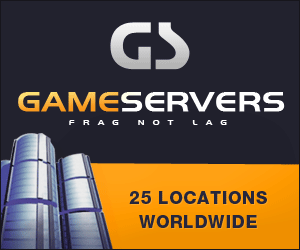 Washington Post
May 24, 2007
Pg. 6
By Shailagh Murray, Washington Post Staff Writer
Antiwar groups waged a last-ditch effort yesterday to block an Iraq spending bill after Democrats, conceding that they did not have enough votes to override a threatened veto from President Bush, dropped deadlines for troop withdrawals from the legislation.
The groups flooded congressional offices with phone calls and e-mails and threatened long-term political reprisals if Democrats decide to support the legislation when it comes before the House and the Senate, where voting is expected to start tonight, possibly extending through Friday morning.
MoveOn.org, a leading antiwar group, rallied its 3.2 million members in an e-mail alert yesterday morning that declared that "every single Democrat must oppose this bill." The group warned that it would consider backing primary challengers to Democrats who vote yes. Other organizations issued similar angry threats.
"This is going to be a very important vote," said Eli Pariser, MoveOn.org's executive director. "It will signal who is very serious about ending the war, and who is posturing."
The nearly $120 billion package would finance the war through Sept. 30. It includes none of the forceful terms on Iraq that Democrats had originally sought, including a requirement that troop withdrawals begin later this year. As negotiators tied up loose ends last night, Democrats appeared deeply split on whether to back the legislation.
In the House, at least half of the Democratic caucus is expected to oppose the Iraq language. An estimated $17 billion in unrelated domestic spending, plus a federal minimum-wage increase and small-business tax breaks, will be offered separately, and that measure is likely to draw strong Democratic support. But the Iraq funding portion will require a strong Republican turnout.
The two House measures would be fused and sent to the Senate for a single scheduled vote as lawmakers prepare to leave town for a week-long Memorial Day recess.
In the Senate, the fence-sitters include Sens. Hillary Rodham Clinton (N.Y.) and Barack Obama (Ill.), the two front-runners for the 2008 Democratic presidential nomination. Last week, Clinton and Obama backed a symbolic measure to cut off all war funding next spring. But, as of yesterday afternoon, they were undecided on the shorter-term bill.
"When I have something to say, I'll say it," Clinton said briskly after an unrelated news conference. Obama also declined to commit until the final language is released. "I actually want to read the provisions before I make a statement about it," he said.
Instead of stipulating withdrawal terms, the spending bill would establish 18 benchmarks for progress that the Iraqi government must meet, or risk losing U.S. reconstruction aid. Even Democrats who said they will support the bill dismissed the GOP-written benchmarks as almost impossible to enforce.
"I don't like the benchmarks part, but I think when it comes to funding the troops, if that's our only option, I'll vote for it," said Senate Armed Services Committee Chairman Carl M. Levin (D-Mich.).
Senate Foreign Relations Committee Chairman Joseph R. Biden Jr. (Del.), another Democratic presidential hopeful, said he will support the bill. But Sen. Christopher J. Dodd (Conn.), the chamber's fourth Democratic candidate, issued a strongly worded statement of opposition. "I cannot and will not simply give this President another blank check," Dodd said.
Rep. Dennis J. Kucinich (D-Ohio), one of the antiwar movement's favorite 2008 candidates, called the minimum-wage increase "blood money" because it is tied to Iraq funding. Former senator John Edwards (N.C.), another Democratic contender, called the final product a "capitulation."
House Speaker Nancy Pelosi (D-Calif.) indicated that she is unlikely to support the Iraq funding, while Senate Majority Leader Harry M. Reid (D-Nev.) remained undecided as of last night.
The domestic-spending portion of the bill represents a significant victory for Democrats. When Bush vetoed the first spending bill, he cited the additional $21 billion above his original request as one reason. The administration later accepted $9 billion of the extra money for defense-related programs, including for veterans, and, in negotiations this week, was able to whittle down the balance, including farm subsidies, by about a third. That brought the bill's price tag to under $120 billion, compared with the previous bill's $124 billion.