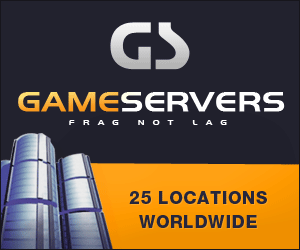 New York Times
June 13, 2007 By Ralph Blumenthal
HOUSTON, June 12 — A soldier awarded a Purple Heart for service in Iraq and two other Texas National Guardsmen charged with human smuggling remained in jail in Laredo on Tuesday as federal authorities expanded their investigation into how 24 illegal immigrants wound up in a Guard-leased van deep into Texas.
The three guardsmen — Sgt. Julio Cesar Pacheco, 25, of Laredo, identified by his lawyer as a wounded veteran of the Iraq war; Sgt. Clarence Hodge Jr. 36, of Fort Worth; and Pfc. Jose Rodrigo Torres, 26, of Laredo — were arrested last week after the immigrants were found in a van driven by Private Torres, according to a complaint filed in Federal District Court in Laredo.
The complaint said cellphone text messages among the men implicated them in a smuggling operation, but it did not say how the immigrants were delivered to them across the Mexican border.
Donald J. DeGabrielle Jr., the United States attorney for the Southern District of Texas, who announced the arrests Monday, said Tuesday that there was "no suggestion of other National Guard involvement at this point." Mr. DeGabrielle declined to say whether the investigation was focusing on a group of Mexican traffickers, or coyotes, who commonly guide illegal immigrants across the border for money, but other smuggling cases prosecuted by his office have detailed such operations.
Mr. DeGabrielle, in an interview, said he could not yet say if any of the guardsmen were on duty at the time and if so, who was supervising them. "That's part of the investigation," he said.
In an unrelated corruption case prosecuted by the United States attorney's office, a former Border Patrol agent, William J. Ferrone, 42, was sentenced Tuesday in Laredo to 16 months in prison after pleading guilty to transporting 11 illegal immigrants in his vehicle last year.
In March, two former Marine Corps recruiters in Laredo, Victor Domingo Ramirez, 27, and Vic Martine Martinez, 32, were sentenced to prison terms of 16 months and 12 months for using their positions and uniforms to smuggle immigrants into the country.
They were not isolated cases. Since the 2004 fiscal year, according to the inspector general's office in the Homeland Security Department, 282 employees of Customs and Border Protection working on the border from California to Texas have been investigated for corruption, 52 of them this year, compared with 66 for all of last year. The office did not say how many cases involved smuggling. The number of convictions was not immediately available, a spokeswoman, Tamara Faulkner, said.
Ross Knocke, chief spokesman for the Department of Homeland Security, said, "No law enforcement in the world is immune to these types of circumstances." Mr. Knocke called the cases "quite rare" and "in no way reflective of the character of our employees."
The three Texas guardsmen, deployed along the border to assist the Border Patrol in blocking illegal crossers, were charged with smuggling conspiracy after Border Patrol agents stopped Private Torres's van and found 24 illegal immigrants inside, the government complaint said. Earlier, it said, the van had escaped scrutiny at a checkpoint after Private Torres and Sergeant Hodge appeared to be discussing Guard business. The complaint said Sergeant Pacheco was implicated in text messages Private Torres turned over during questioning.
The complaint said that Private Torres had admitted to making seven earlier trips, for which he was paid $1,000 to $3,500 each, and that the passengers had paid $1,500 or $2,000 each to be taken to Dallas.
Marcel C. Notzon III, a lawyer for Sergeant Pacheco, said his client would plead not guilty and questioned whether the messages actually came from Sergeant Pacheco's phone. Mr. Notzon said he had not seen any evidence, adding, "The United States attorney from Houston is trying the case in the media."
Mr. Notzon said Sergeant Pacheco had served two tours in Iraq and was wounded by a mortar round in August 2004, later receiving a Purple Heart. "After he recuperated, he went back and served again in Iraq," Mr. Notzon said, adding that the sergeant had killed two insurgents and captured a sniper, according to a commendation he had seen at the family's home in Laredo.
Mr. Notzon said Sergeant Pacheco had no criminal history. "Obviously, it's a crime," he said of the charge. "But it's not a serious crime like supplying cocaine or marijuana."
He also said that although his client could make the $75,0000 bail, he would stay in jail in Laredo, to be closer to his family and lawyer rather than fall under military jurisdiction and be moved to Guard facilities in Austin. The sergeant is married and has a 9-day-old baby, he said.
Private Torres's family could not immediately be found.
In Fort Worth, Sergeant Hodge's mother declined to comment.
But a neighbor, Tonya Shaw, 34, who grew up on the same street and has known him since she was 5 years old, called Sergeant Hodge by his nickname, Junebug, and said she was shocked by the charges. "Oh, my God, I don't believe this," Ms. Shaw said. "I just can't see Clarence being involved. It's just out of character." .
"Clarence is your all-American guy," she added. "When they sent him down there, he didn't complain. All the neighbors will say the same. You'll never hear anything bad about Junebug."
Gretel C. Kovach contributed reporting from Fort Worth.