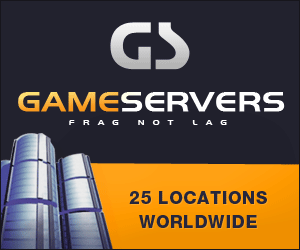 Washington Post
September 26, 2008
Pg. 22
Legislators approve a crucial deal on provincial elections.

WHILE WASHINGTON was seized with congressional negotiations over the Wall Street bailout, Iraq's parliament on Wednesday took another major step toward political stabilization. By a unanimous vote, the national legislature approved a plan for local elections in 14 of 18 provinces by early next year -- clearing the way for a new, more representative and more secular wave of politicians to take office. The legislation eliminates the party slate system that allowed religious authorities to dominate Iraq's previous elections, and it provides for women to hold 25 percent of seats. Most important, it will allow Sunni leaders who boycotted the 2005 provincial elections -- and who have since allied themselves with U.S. forces against al-Qaeda in Iraq -- to compete for political power in the provinces that were once the heartland of the insurgency.
As always in Iraq's halting journey toward a new order, the reform was not complete. Elections were put off in the province surrounding the volatile city of Kirkuk, where Kurds, Sunni Arabs and other groups compete for power, and in three Kurd-run provinces. Staging fair and peaceful elections will be another major challenge: In the south of Iraq, competition among Shiite parties, including those of Prime Minister Nouri al-Maliki and Mahdi Army leader Moqtada al-Sadr, could easily spill over into violence. The importance of securing the elections is one good reason for President Bush's decision to withdraw only 8,000 of the 146,000 remaining U.S. troops in Iraq between now and February. Still, the precipitous drop in violence in Iraq during the past year offers strong reason for hope that a good election can be held -- and that the new Sunni and Shiite leaders who emerge will be well positioned to jump-start reconstruction in the provinces and negotiate with each other.
For some time, U.S. Ambassador Ryan C. Crocker has been citing provincial elections as the most important of Iraq's "political benchmarks." This week's breakthrough follows others in recent months, including the reform of a law that purged former members of Saddam Hussein's Baath party from government posts. More steps are needed -- most important, agreement on a law distributing Iraqi oil revenue among provinces and allowing for new investment. But it's now clear that the political progress that the Bush administration hoped would follow the surge of U.S. forces in Iraq has finally begun. How can the next president preserve that momentum? Democrat Barack Obama continues to argue that only the systematic withdrawal of U.S. combat units will force Iraqi leaders to compromise. Yet the empirical evidence of the past year suggests the opposite: that only the greater security produced and guaranteed by American troops allows a political environment in which legislative deals and free elections are feasible.