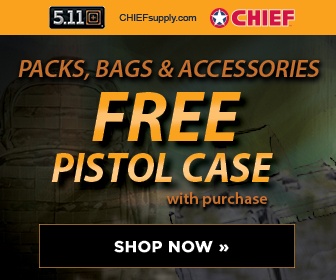 Los Angeles Times
March 6, 2008
An alleged former aide to Osama bin Laden is the 13th detainee at the U.S. military prison to be indicted.
By Carol J. Williams, Los Angeles Times Staff Writer
MIAMI —The Pentagon served war crimes charges on a 13th prisoner at the Guantanamo Bay detention camp Wednesday, signaling the Bush administration's intent to step up prosecution of terrorism suspects before the architects of the controversial military tribunals leave office.
The charges allege that Ibrahim Ahmed Mahmoud al Qosi of Sudan provided material support for terrorism and conspired with Osama bin Laden. The case is the latest in a series of recent indictments against detainees who had been held without charge for years at the U.S. military prison at Guantanamo.
Al Qosi, 47, is accused of having worked as a driver, bodyguard, supply clerk and cook for the Al Qaeda leader at the "Star of Jihad" compound near Jalalabad, Afghanistan.
He is one of about 40 Al Qaeda aides captured by Pakistani forces in December 2001 near the Afghan region of Tora Bora, where Bin Laden survived weeks of bombardment by U.S. warplanes.
Al Qosi is accused of helping Bin Laden and his family escape to Tora Bora, a remote, rugged and naturally defended stronghold on the Pakistani border. He could face life in prison if convicted by a panel of U.S. military officers who will convene to act as a jury.
The military commissions have two courtrooms at the Expeditionary Legal Complex, a maze of tents, portable offices and one high-security building that sprawls across an unused airfield on the U.S. naval base in southern Cuba.
The limited courtroom space had been expected to slow the pace of indictments because once charged, a prisoner must be brought before a judge within 30 days and his trial begun within four months.
Cases initiated last year against another Bin Laden aide, Salim Ahmed Hamdan of Yemen, and Canadian Omar Khadr, who was 15 at the time of his alleged crimes, have stalled repeatedly as military jurists wade through uncharted legal territory.
Dozens of motions are pending in the cases, and the 30-day clock for arraignment is running on three others.
By filling the trial calendar, the Pentagon appeared to be setting up dry runs of the untested legal process that will be used to prosecute self-professed Sept. 11 mastermind Khalid Shaikh Mohammed and five other "high-value" prisoners later this year.
Charges carrying the death penalty were filed last month against Mohammed and the others, but those trials are unlikely to begin for months because of procedural delays and a dearth of defense resources. Only one of the six suspects charged in the Sept. 11 attacks -- the so-called 20th hijacker, Mohammed Qahtani -- has a military lawyer.
The chief defense counsel, Army Col. Steve David, has complained to the Office of Military Commissions in Washington that he has insufficient staff to properly defend the prisoners under indictment. Only nine military defense lawyers have so far been assigned to David's team, whereas the chief prosecutor, Army Col. Lawrence Morris, has four times that many attorneys at work preparing trials.
"The entire system of the military commissions is founded on the concept of defense by military defense counsel, and insufficiency in that defense is a serious institutional flaw," said Miles Fischer, an attorney who has attended Guantanamo sessions for the New York City Bar Assn., whose members represent prisoners trying to get civilian court review of their detention.
Some observers say the stepped-up pace of prosecutions could be a way of ensuring that some defendants are tried by the commissions before the end of President Bush's term.
"They may be attempting to get these cases to progress to a point where it would make it harder for the next president to move them to civilian courts, where they belong," said Shayana Kadidal, senior attorney with the Guantanamo Global Justice Initiative of the Center for Constitutional Rights in New York.
Al Qosi, Hamdan, Khadr and seven others were charged with war crimes in 2003 and 2004, but their trials had not begun before the U.S. Supreme Court declared the commissions unconstitutional in June 2006.
The Republican-controlled Congress at the time passed the Military Commissions Act three months after the high court decision, resurrecting the offshore tribunal.