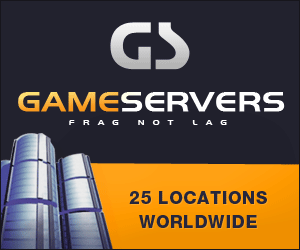 Washington Times
December 6, 2006
Pg. 3
Gates to review manhunt methods

By Bill Gertz, Washington Times
U.S. intelligence agencies think al Qaeda leaders Osama bin Laden and Ayman al-Zawahri are alive and still plotting attacks, even though both have eluded a massive manhunt for more than five years since the September 11 terrorist attacks.
Bin Laden's few appearances and statements in recent months, and two recent bombing attacks in Pakistan aimed at killing al-Zawahri prompted recent intelligence reports that both may be dead.
But so far there has been no success in locating and catching either extremist leader through his movements or communications, or from intelligence agents on the ground. Both remain powerful symbols for Islamist extremists around the world and the target of scores to hundreds of covert special-operations commandos, regular troops and CIA paramilitary officers.
Defense Secretary-designate Robert M. Gates said yesterday he plans to review the tactics being used by forces taking part in the five-year hunt for bin Laden, although he noted that bin Laden has become more a symbol to terrorists and less an active planner and organizer of attacks.
"While it's important to continue the search for Osama bin Laden, I think that his ability to directly organize and plan the kind of attacks against us that hurt us so badly in September of 2001 is very limited now," Mr. Gates said. "And I think that it's important to keep him on the run."
The challenge in chasing al Qaeda leaders is "figuring out where they're going to be, not where they've been, and getting the information in a way that is timely enough to act on it," Mr. Gates said.
"With that kind of intelligence lacking," he said, "the way we'll catch bin Laden eventually, in my view, is that just as in the case of Saddam Hussein, one of his own people will turn him in."
"I think just as he is not organizing things any longer, but remains a powerful symbol, I think being able to capture or kill him would have a powerful symbolic impact also," Mr. Gates told the Senate Armed Services Committee.
Last week, Director of National Intelligence John D. Negroponte was asked why bin Laden has eluded the manhunt. He said he would not provide "a long exegesis" explaining the failure so far.
"Obviously, we're not going to give up on our efforts to track him down," Mr. Negroponte said after a speech at Harvard University.
CIA Director Michael V. Hayden told WTOP radio last week that both bin Laden and al-Zawahri are "still alive" and "and working to hurt the people and values of the United States."
Intelligence officials said bin Laden and al-Zawahri are hiding in separate locations somewhere in the extremely rugged and mountainous border region separating Pakistan and Afghanistan. Scores to several hundred regular and special-operations troops and CIA officers are working in several task forces to locate both bin Laden and his deputy, al-Zawahri, along the 1,200-mile border.
The State Department, for its part, is supporting programs in Afghanistan and Pakistan to develop the ungoverned border region as part of a "drain-the-swamp" anti-terrorism campaign.
John Gastright, deputy assistant secretary of state for South Asia, said the United States is supporting a Pakistani plan to spend $750 million over five years to develop the border region so it won't support terrorists.
Several billion dollars in U.S. and international funds also were spent in Afghanistan as well, including the border region. "The reality is that over time [al Qaeda] won't find a home there" once the area is developed, he said.
Dennis Pluchinsky, a former State Department counterterrorism analyst, said bin Laden's low profile is likely the result of poor health or because he is hiding in an ultra-secret location that is too risky to conduct videotaping.
"The last possibility leads to the intriguing question of whether it is more secure to make many movements, or to stay in one place for a lengthy period of time," he said. "The more you move, the more opportunities for someone to see you move. The longer you stay in one place, the greater the possibility that the enemy may find you, especially in sector searches."
Gen. Hayden told the Senate Armed Services Committee in congressional testimony on Nov. 15 that killing or capturing bin Laden and al-Zawahri will not end the al Qaeda threat, but "probably would contribute to the unraveling of the central al Qaeda organization."
Al Qaeda's "physical safe haven in the Afghanistan-Pakistan border area," Gen. Hayden said, gives the terrorists "the physical -- and psychological -- space needed to meet, train, expand its networks and prepare new attacks."