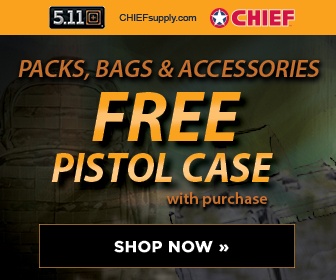 San Diego Union-Tribune
May 30, 2008
Intelligence officer's trial under way

By Steve Liewer, Union-Tribune Staff Writer
CAMP PENDLETON – Seeing the corpses of 24 Iraqi men, women and children – all killed in a short span Nov. 19, 2005, in the city of Haditha – made a powerful impression on Marine Sgt. Justin Laughner.
A squad of fellow Marines had done the killing. Laughner, an intelligence analyst, took pictures of the bodies and stored them on his personal laptop computer.
Then one day in February 2006, he said, an intelligence officer told him to get rid of the images. In a Camp Pendleton courtroom yesterday, Laughner identified that officer at 1st Lt. Andrew Grayson.
"He told me I needed to delete them," said Laughner, now a staff sergeant. "I knew I had done something wrong with those photographs."
Grayson, 27, is the first of three Camp Pendleton Marines to be court-martialed in the Haditha case. He is charged with three counts of making a false official statement, one count of obstructing justice and two counts of fraudulently trying to leave the Marine Corps.
His trial began Wednesday and is expected to continue through the middle of next week.
Defense attorneys said Grayson is being made a scapegoat by a military command that's under intense pressure to assign blame for the 24 deaths. They pointed out that Grayson was nowhere near the site of the killings.
"We are here because Lieutenant Grayson is a convenient fall guy for the government, pure and simple," Maj. William Santmyer, one of Grayson's lawyers, said during opening statements.
The Haditha incident started when a roadside bomb struck a Marine convoy on Nov. 19, 2005, killing a Marine and injuring two others. A squad led by Staff Sgt. Frank Wuterich then killed the 24 Iraqis.
Wuterich is slated to be court-martialed on charges such as voluntary manslaughter and aggravated assault. Prosecutors said he and other Marines killed the Iraqis out of revenge, while the Marines have maintained that they couldn't avoid killing civilians during a battle with insurgents.
Laughner was assigned to photograph the scene of the deaths, and his pictures showed bodies riddled with bullets and grenade shrapnel. He said yesterday that he showed the images to Grayson and then kept them.
"It seemed like Nov. 19 might be an important date," Laughner said. "(The photos) might help explain the Marines' actions later."
The Marines didn't scrutinize the incident until a reporter from Time magazine started asking about it several months later. The military has since conducted three investigations into the case.
Laughner said Grayson then asked him to dictate an account of his actions on Nov. 19 and told him to delete the photos. He said he didn't fully trust Grayson afterward.
Under cross-examination, Laughner acknowledged lying to multiple investigators about the disposition of the pictures. He said he came clean after learning that his computer would be seized.