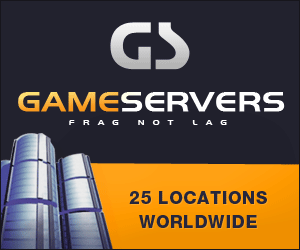 Philadelphia Inquirer
February 29, 2008 By Richard Lardner, Associated Press
WASHINGTON - The Army is ordering an overhaul of the way it buys supplies for troops in combat zones as the number of criminal inquiries into wartime contract fraud nears triple figures.
Chief among the moves is the formation of a contracting command to better manage military purchasing in Iraq, Afghanistan and Kuwait, according to a Jan. 30 memo written by Army Secretary Pete Geren and obtained by the Associated Press.
The post, to be run by generals, will control an enterprise stained by scandal and long unappreciated by other sectors of the Army.
Geren's memo directs the Army's contracting agency to be replaced by the new command, which is to have broad authority over the acquisition of items ranging from bottled water to bullets.
The command will be headed initially by Jeffrey Parsons, a civilian, underscoring how few senior Army officers have extensive credentials in defense contracting.
The position eventually will be filled by a two-star general who will have two one-star generals as deputies.
One deputy will oversee contracting for "expeditionary" forces - the troops mobilized for action. The goal is to exercise more control over contracts awarded in places such as Camp Arifjan in Kuwait. Arifjan is a gateway for U.S. troops as they move in and out of Iraq. Annual spending there has ballooned from $150 million before the war's start to roughly $1 billion, and along with the increases have come dozens of fraud cases.
The second deputy will support contracting done by Army bases in the United States and overseas.
Parsons, a retired Air Force colonel, is director of contracting for the Army Materiel Command at Fort Belvoir, Va. He and acting Army Undersecretary Nelson Ford were scheduled to announce today the steps the Army is taking to improve purchasing operations.
The Army also plans to hire 1,400 additional contracting personnel to expand a workforce that was too small and poorly prepared to deal with the heavy demands of the wars in Iraq and Afghanistan.
The extra 400 military and 1,000 civilians mark about a 25 percent increase. The Army now has about 5,800 contracting employees.
Hiring all 1,400 is expected to take two to three years.
The new moves come a few months after an independent panel sharply criticized the Army's ability to award and manage contracts, especially for combat forces.
The Army Criminal Investigation Command has 91 ongoing criminal probes related to contract fraud in Iraq, Kuwait and Afghanistan, according to spokesman Chris Grey.
Grey said that 26 U.S. citizens, 19 military and civilian government employees, have been charged with fraud and that more than $15 million in bribes has changed hands.