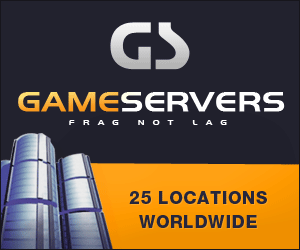 San Diego Union-Tribune
March 22, 2009
By George Galdorisi and Tom Phillips
In the last few weeks, in high places, the question of whether the United States should have dedicated combat search and rescue, or CSAR, forces has risen again. For the fifth time.
The history of rescuing downed airmen by other airmen is as old as the history of air combat. In the Great War, we had no combat SAR, although that war saw the birth of combat rescue.
In World War II, we began without combat SAR, paid the price, ended with robust CSAR, and disassemble it in the euphoria of demobilization.
In Korea, we began unprepared, paid the price, ended with strong CSAR and allowed it to atrophy again.
In Vietnam, we began unprepared, paid the price, and ended with a legendary CSAR. At the Vietnam War's end, for the first time, combat rescue as a mission survived. The Air Force rescue service kept the faith and worked mightily for improvement, largely unsupported and against indifference, developing the dramatic new night rescue capability, called Pave Low. The Navy shifted the combat SAR mission to the reserves, where it could be called up when needed.
Between the end of Vietnam in 1973 and Operation Desert Storm in 1991, in several military crises, the reserves were never called up, and the vigorous Air Force combat rescue was stripped of its awesome Pave Low helicopters to capitalize the new Air Force Special Operations Command, and then languished, unloved and unsupported by lukewarm sponsors and unsuccessful funding initiatives.
Just as the Navy reserves and the Air Force were finally recapitalizing with new combat rescue helicopters, Desert Storm broke out. ARS was not combat ready and did not deploy to the war. The Navy reserves cobbled together a small CSAR unit but it was not launched for a CSAR mission in the war.
Of 87 airmen downed, 39 survived, but only eight were rescued. Of the 31 others, 10 were deemed to have been rescueable, but were not. Largely because of the short war and surprising low losses compared with previous wars, this very poor showing escaped general notice. But it did not escape the notice of the fixed-wing airmen going into harm's way, whose morale suffered significantly.
Air Force rescue has since grown to be robust and healthy, and Navy combat rescue has shifted from the reserves to an active duty capability, constantly forward deployed in carrier-based helicopter squadrons.
Now, John Young, the undersecretary of defense for Acquisition, Technology and Logistics, has raised the question of whether the Air Force needs dedicated CSAR units. He points out, correctly, that we haven't had many losses in recent years, so why spend a lot of money on expensive, dedicated, rescue forces just to rescue the occasional pilot. The rare rescue, he suggests, will be a "come-as-you-are" event, and he postulates that there are many non-CSAR platforms out there that can stop what they are doing and perform the occasional rare rescue should one be necessary.
Do we need a standing dedicated CSAR force then? Can a rare and unexpected aircraft loss be handled by someone who is not equipped, trained and singularly dedicated to the combat SAR mission?
Let's be clear here what combat SAR means. It means fighting for a downed airman and exerting local dominance long enough to suppress hostile opposition and snatch the threatened person from the jaws of a sophisticated enemy. If that is not the situation, then those who argue against dedicated combat rescue organizations are right; send whoever is handy and available. It is not a combat rescue. Any competent helicopter crew should be able to do it. But bloody history sadly proves, over and over, that vice-versa is certainly not the case.
While our fixed-wing aircraft currently have a dominant upper hand over air defenses, any student of history can attest to the fleeting and cyclical nature of any hardware or weapon advantage in warfare. And while fast, sophisticated planes may currently be relatively safe at high altitudes, as they generally were in Desert Storm and have been since then, so far low-level helicopters continue to face a sometimes primitive, too-primitive to be charted, highly lethal, low-altitude threat.
Sooner or later, somebody has to go down there and get the downed airman. A combat rescue today will quite likely have many of the attributes of a combat rescue in World War II, Korea, Vietnam and Desert Storm. Detect a loss, locate the scene, authenticate the survivor, chart the threat, deal with the threat, protect the rescue vehicle en route to the survivor, suppress hostile fire during the pickup, protect the egress of the rescue vehicle, with survivor aboard, and head for home.
Many of those steps are performed by specially equipped and specially trained fixed-wing aircraft operating with the rescue vehicle. And hurry up doing it. Time is critical. CSAR never has the luxury we so often enjoy in other air warfare areas – of choosing the time and place of our strike, a dominance we have enjoyed so much in recent times.
While the current debate is focused on the Air Force, as fallout of its CSAR procurement controversy, Navy combat SAR should take notice. It is the Navy, not the Air Force, that is most likely to find itself with a sudden downed airman in some new, unanticipated crisis where naval air power projected from the sea is quickly applied and Air Force rescue is far away, with no land base available nearby.
With current Navy squadrons assigned the combat rescue mission also assigned logistics, vertical replenishment, minesweeping, plane guard and other missions along with CSAR, we should not ignore the lessons of the past. Exactly the same conditions faced our CSAR forces in Vietnam, until a dedicated CSAR unit with only the CSAR mission, HC-7, was formed and went on to glory as the most successful combat SAR unit in United States history.
Galdorisi and Phillips are both San Diego natives and retired Navy helicopter aviators. Their new book, "Leave No Man Behind," examines the history and the future of combat search and rescue.