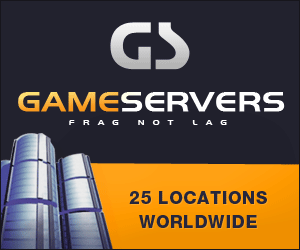 By Angus Phillips
Special to The Washington Post
Thursday, April 19, 2007; E03
VALENCIA, Spain, April 18 --This is getting ridiculous. For the third straight day, the opening round of America's Cup racing was canceled for lack of wind, and there's no assurance it will ever get going.
"This isn't just bad for the Cup, it's bad for the whole sport," grumbled Bruno Trouble, a former French Cup skipper who now works for Louis Vuitton, one of the event's major sponsors.
TV schedules are particularly hard hit. "We are broadcasting
nothing
live to seven nations," said Bert Willborg, head of broadcasting for the Scandinavian company Viasat. He ticked them off on his fingers: Sweden, Estonia, Latvia, Finland, Lithuania, Denmark and Norway.
Live TV also goes out daily to Germany, Italy, France, New Zealand, Spain and England, though most hosts switch quickly to alternate programming. The U.S. cable channel Versus is spared the misery, having signed on to hold off on live broadcasts until challenger semifinals begin May 14.
Willborg said the most excitement for his viewers so far came when a Swedish weatherman caught a fish off a support boat while waiting for wind. "It took me all day to find out what it was--a greater amberjack. We even put a recipe on the Web site."
Anything to fill time and space.
Out on the mirror-smooth race course Wednesday, the crew of U.S. entry BMW Oracle lounged under a shade awning for a third straight day, swapping yarns for 2 1/2 hours before competition was canceled at 4 p.m.
Crew chief Craig Monk, a strapping winch-grinder, said he may seek personnel changes if the weather doesn't cooperate. The conversation's getting stale. "We need new material," he said. "We might have to start rotating the crew if this goes on much longer."
The villain is sunny, stable weather that settled over the Mediterranean on Monday, the first day of scheduled racing. Normally, warm sunshine is good for sailing as the land heats up, drawing in a reliable breeze from the cooler sea.
But BMW Oracle weatherman Chris Bedford said conflicting winds aloft and cool temperatures at night are keeping the sea breeze at bay, and he foresees no change before the weekend. Deputy race officer Javier Escolano, who has watched the wind on the course for signs of life, said it topped out at 7 knots Monday, 6 on Tuesday and 5 Wednesday, a depressing trend. "We cannot do a thing," he said.
So 11 teams from nine nations who've waited three years for this moment sit, and the yachting world sits with them. Sailors are used to it. The America's Cup final match in New Zealand four years ago lost a week to bad weather, wrecking media schedules. But no one here can remember a more frustrating start to a Cup season.