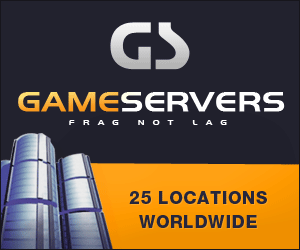 The Hill
May 23, 2007
Tribute To Our Troops

We are the force we are today because of our values, our ethos and our people. The essence of a Soldier's service is captured in the Soldier's Creed. While the Soldier's Creed itself is relatively new, the values it articulates are timeless.
The history of battle is one of ordinary people doing extraordinary things in the service of their country. A great many books have been written which describe in marvelous and inspiring detail examples of Soldiers who have lived the Creed. And yet, for every book written there are millions of examples from our Army's almost 232 history of the largely anonymous service of Soldiers who have quietly and professionally lived these values in both peace and in war.
While the nature of both the heralded and unheralded service is varied, they all began with someone answering the "call to duty" in times of danger for our country. That call, a call that pierces the air once again, comes from the American People. The Creed recognizes this when it states "I serve the people of the United States and live the Army Values."
Today's Soldiers, like those in generations past who have worn the uniform and borne arms in defense of America's interests, are motivated by the ideal of liberty enshrined in the Declaration of Independence and the Constitution. It is an ideal each swears to "support and defend." It is an ideal to which each promises to "bear true faith and allegiance." It is an ideal each thinks worth fighting and dying for if necessary.
Having watched America's Army in action alongside our joint and allied partners the past several years in the most demanding combat environment, I take great pride in our Soldier's commitment, courage, competence, and dedication. They epitomize what is best about America and have made our Army the world's preeminent land power.
The call to duty that rings out today is also answered by the Families of those who wear the uniform. Their service is just as significant and their sacrifice just as real. Families move from post to post, not just Soldiers; Families go through deployments, not just Soldiers; and it is Families who live through the ups and downs of military life. Without strong and supportive Families the Army would not be as good as it is today and America would not be as secure. We thank them for their dedication to their loved ones, their support of our Army, and their love of their country.
In all that our Army has accomplished, and all that it will be called upon to do, the American Soldier and those who support them remain the single most important factor in our success. They represent the values and ideals their country stands for and what is truly great about America.
Casey is the Army chief of staff.
Soldier's Creed
I am an American Soldier.
I am a Warrior and a member of a team.
I serve the people of the United States, and live the Army Values.
I will always place the mission first.
I will never accept defeat.
I will never quit.
I will never leave a fallen comrade.
I am disciplined, physically and mentally tough, trained and proficient in my warrior tasks and drills.
I always maintain my arms, my equipment and myself.
I am an expert and I am a professional.
I stand ready to deploy, engage, and destroy, the enemies of the United States of America in close combat.
I am a guardian of freedom and the American way of life.
I am an American Soldier.