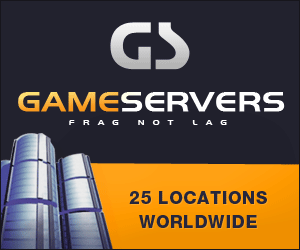 USA Today
May 23, 2007
Pg. 1
Survey Notes Contrasts On Iraq War, Role Of Faith

By Haya El Nasser, USA Today
The USA's estimated 2.4 million Muslims hold more moderate political views than Muslims elsewhere in the world and are mostly middle class and willing to adopt the American way of life, according to one of the most comprehensive surveys of this segment of the nation's population.
The Pew Research Center study released Tuesday found that "Muslim Americans are very much like the rest of the country," says Luis Lugo, director of the Pew Forum on Religion & Public Life. "They do not see a conflict between being a devout Muslim and living in a modern society."
Muslim Americans, however, have a much more negative view about the Iraq war and the war against terrorism than the U.S. public as a whole, the survey found. The study also found pockets of sympathy for Islamic extremism, especially among younger people. Muslims between the ages of 18 and 29 express significantly greater acceptance than older people of suicide bombings in some cases.
The young show a greater tendency to identify themselves as Muslim first and American second. This faith-first pattern is even more pronounced among Muslims in Europe, according to previous Pew surveys.
Muslims here "come across as much more moderate than the Muslim public in other areas of the world," says Andrew Kohut, president of the Pew Research Center.
Muslims in the USA have been under scrutiny since the 9/11 terrorist attacks. More than half of those surveyed say it is more difficult to be a Muslim since then and believe that the government singles them out for extra surveillance. Only 5% say they have a favorable view of al-Qaeda, although 27% express no opinion.
Most hold a positive view of American society. Seven in 10 say Americans can get ahead through hard work, a higher proportion than the public as a whole.
The survey shows that 47% of Muslims consider themselves Muslim first and Americans second. Previous Pew surveys show that 42% of Christians identify with their religion before their country. Among white evangelicals, 62% say they identify themselves first as Christians.
The U.S. Muslim population is one of the world's most diverse. The nearly two-thirds who are immigrants came from 68 countries.
The poll found that African-Americans are the most disillusioned segment of the Muslim American population, a possible reflection of their economic conditions and experience with racial discrimination.
The poll has a margin of error of +/-5 percentage points.
The survey "clearly shows that the American Muslim community is well integrated in our society," says Ibrahim Hooper, communications director for the Council on American-Islamic Relations, a civil rights and advocacy group in Washington, D.C. "The overwhelming majority of American Muslims reject terrorism and religious extremism."