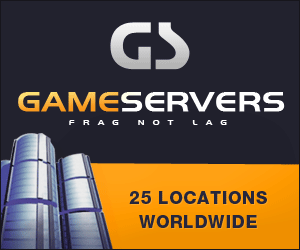 New York Times
November 18, 2006
Pg. 1
By Edward Wong
BAGHDAD, Nov. 17 — American and British military forces battled gunmen in southern Iraq on Friday while searching for four American security guards and their Austrian colleague who were abducted from a supply convoy on Thursday by men wearing Iraqi police uniforms, American officials said.
The episode was the largest single kidnapping of Americans since the war began. It took place just north of the town of Safwan near the Iraq-Kuwait border, a Shiite-dominated area where violence between competing militias has worsened in the past year. A previously unknown group released a videotaped message shown on an Iranian-run TV station on Friday saying that it was holding the five men, but it offered no evidence.
"The scope of this hijacking took a significant amount of coordination," said Maj. Gen. William B. Caldwell IV, the spokesman for the American military command in Baghdad. "It was very well planned and orchestrated and deliberately conducted."
The ambush was the latest in a string of audacious kidnappings that have undermined confidence in the Iraqi security forces and the government of Prime Minister Nuri Kamal al-Maliki. Several of the abductions are thought to have been conducted by Shiite militiamen wearing police or army uniforms, underscoring fears that the security forces have sheltered sectarian fighters or are at least turning a blind eye to them.
The supply convoy, made up of 43 heavy trucks and six security vehicles, had driven into Iraq from Kuwait when it was stopped at what appeared to be a police checkpoint near Safwan on Thursday, said Michael McClellan, a spokesman for the United States Embassy in Baghdad. The armed men at the checkpoint seized 14 men from the convoy — the 5 Western security guards and 9 Asian drivers — and made off with 19 trucks and a security vehicle.
Within a half-mile of the ambush, the attackers released the nine drivers, said a spokesman for the Crescent Security Group, a Kuwait-based company that handled security for the convoy. He spoke on condition of anonymity because he was not authorized to speak publicly by his company.
The spokesman confirmed a report on The Minneapolis Star-Tribune's Web site on Friday that one of the kidnapped Americans was Paul Reuben, 39, a former police officer from the Twin Cities area who has a wife and twin daughters and has worked in Iraq for the past two years. The company would not identify the other guards.
The Associated Press reported Friday from Minneapolis that Mr. Reuben's family said he had been increasingly concerned about the dangers of his work. His sister, Suzanne Reuben, told The AP that her brother had told her in a recent instant message that he was ready to return home. The report quoted her as saying, "This was going to be his last time over there."
The police chief in St. Louis Park, Minn., where Mr. Reuben had worked, said he had "that classic teddy bear disposition that made people like and care about him."
The chief added, "People here were pretty upset to hear the news."
Foreign Ministry officials in Vienna declined to release the Austrian guard's name, but said he was a 25-year-old security expert from the province of Upper Austria. He had previously served in a special operations unit of the Austrian Army.
Early on Friday, coalition forces conducted a search raid near Safwan. They did not find the guards, but got into a firefight with gunmen believed to have been involved in the ambush, killing two of them, General Caldwell said.
Local residents later described hearing intense gunfire as helicopters and fighter jets swooped through the skies. At least two civilians were wounded in that fighting and were taken to a local hospital.
The governor of Basra Province, Muhammad al-Waeli, told reporters on Friday that two of the security guards, one severely wounded and the other dead, had been found by the police. But the spokesman for the Crescent Security Group said the men were not among the kidnapped employees and instead had probably been security employees for a different company involved in a separate gun battle near Basra on Friday.
Lt. Cmdr. Mike Baker, a spokesman for the British military in southern Iraq, confirmed that such a clash had taken place, involving five British private security guards. One had been wounded and initially taken to the Zubayr hospital, and another had been killed, he said.
The convoy abductions took place along Highway 8, one of two main routes from Kuwait to Nasiriya, an Iraqi provincial capital north of Basra. It is surrounded by tomato fields, now nearing the harvest season, and is often used by farmers and American-contracted supply convoys.
The convoy was stopped about 12 miles south of Umm Inech, an area feared by convoy operators because of rampant banditry there. Truckers and companies running convoys often have to pay bribes to organized gangs and possibly even the Iraqi police.
Late on Friday, an Iranian-run Arabic-language satellite news station, Al Alam, showed a videotape of a man claiming to represent the group that had abducted the Westerners on Thursday. The man, who wore a white head scarf wrapped around his face, said in Arabic that he was from the Mujahedeen of Jerusalem Company and demanded the withdrawal of American forces and the release of all prisoners. The tape did not show the abductees or any evidence the group actually had them.
Jihadist groups in Iraq have rarely if ever released tapes to Al Alam. Most such groups are Sunni-led, while Iran is a mainly Shiite country. But Iran exerts great influence among militants in Shiite-dominated southern Iraq.
In Basra and many parts of the south, Shiite militias have unfettered control of crucial elements of the Iraqi police. British officials in Basra have tried investigating some Iraqi police units suspected in assassinations and kidnappings, but they have faced widespread resistance and dead ends. Last month, men in police uniforms abducted 17 Iraqis, most of whom worked as translators or trainers with the Basra police academy, from a minibus in Zubayr and killed all of them.
The fact that an increasing number of abductions have involved Shiite factions wearing official uniforms has alarmed American officials and the leaders of other sectarian groups in Iraq, who have put increasing pressure on Prime Minister Maliki to crack down on infiltration and corruption in the government security forces.
The outrage intensified after dozens of Iraqi employees of the Ministry of Higher Education, led by a Sunni Arab official, were abducted Tuesday from the ministry's headquarters in Baghdad during office hours by militiamen dressed in police commando uniforms. Iraqi politicians have given contradictory accounts of how many were kidnapped and how many have been freed.
In a separate matter, a spokesman for Mr. Maliki tried to backtrack from a televised statement made Thursday by the interior minister, that the government had issued an arrest warrant for Sheik Harith al-Dhari, a powerful Sunni Arab cleric who is an outspoken critic of Shiite leaders and the American occupation.
The spokesman, Ali al-Dabagh, said in an interview on Friday with Al Arabiya, the Arab news network, that Iraqi security forces had begun an investigation of Mr. Dhari but that judges had not yet issued an arrest warrant.
Sheik Abdul Salaam al-Kubaisi, a spokesman for Mr. Dhari's religious group, called for political parties to withdraw their participation from the national government. He was presumably referring to Sunni groups that took part in the elections of December 2005. But Ayad al-Samarraie, a legislator from the leading Sunni group, the Iraqi Islamic Party, said the party would not withdraw since Mr. Maliki had assured him personally that no arrest warrant had been issued.
Mr. Dhari is in Amman, Jordan, and has been traveling widely in Sunni-led countries to visit officials there.
Reporting was contributed by Qais Mizher, Sabrina Tavernise, Abdul Razzaq al-Saiedi and Khalid al-Ansary from Baghdad, Mark Landler from Frankfurt, and an Iraqi employee of The New York Times from Safwan, Iraq.