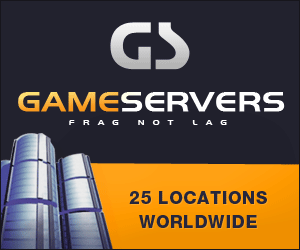 Washington Post
March 21, 2009
Pg. 9
General Says NATO Can't Win Control

By Ann Scott Tyson, Washington Post Staff Writer
The military commander responsible for southern Afghanistan said yesterday that he is "out of troops" to provide security across the troubled region and that he expects a significant increase in violence this year as U.S. reinforcements arrive to push into insurgent-held territory.
Dutch Maj. Gen. Mart de Kruif, who commands 23,000 NATO troops, said his forces control about 60 percent of the populated areas in southern Afghanistan.
"There are absolutely pockets where we don't have control . . . and that is one of the reasons we need these additional boots on the ground," he said. "We are not stopped by the insurgency, but we just run out of troops," he said in a video conference with Pentagon reporters.
The influx of 17,000 U.S. troops to Afghanistan, with a large contingent going to the south, will allow a greater concentration of forces where most of the population lives, along rivers and in agricultural areas. This, de Kruif said, will lead within a couple of months "to what I think is going to be a significant spike in incidents."
The new troops will also aim to crack down not only on insurgent leaders, de Kruif said, but on the narcotics traders and weapons-makers who facilitate them.
In the south, an ethnic Pashtun heartland and a traditional Taliban stronghold, insurgents are increasing their use of roadside bombs, de Kruif said. The bombs, known in the military as improvised explosive devices or IEDs, are made increasingly of homemade explosives using large explosive charges and are triggered when vehicles roll over them, he said.
De Kruif said such bombs now cause some 70 percent of casualties among international troops. Two explosions in southern Afghanistan yesterday killed four Canadian soldiers and injured eight, the Canadian military reported.
De Kruif said he has seen no evidence that insurgents in Afghanistan are getting help with bomb-making technology from other countries, as has occurred in Iraq.
"We don't see any real signs of influence by other countries, like Iran, with the fabrication and the use of these IEDs," he said. "Most of the IEDs we find are from a relatively simple nature, and you can't compare the IEDs used here with the type of IEDs used in Iraq over the last couple of years."
To counter the makeshift bombs, Special Forces soldiers operating in the area are targeting the networks of bomb-makers. The military coalition is also increasing the use of detection systems to find the bombs before they detonate and bringing in greater numbers of mine-resistant vehicles.
Despite the prediction of heavier fighting to come, de Kruif said he was optimistic that a larger military force would allow for better security across southern Afghanistan as soon as next year.
"We can have a significant progress within three or five years," he said, one that would allow military forces to move from primarily a combat role to one mentoring and training Afghan security forces.