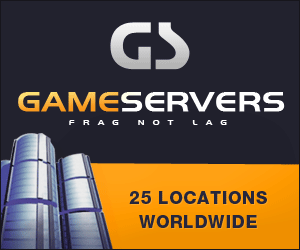 http://www.theglobeandmail.com/servl...Story/National
Accused man was able to obtain three passports in seven years, court documents show
TU THANH HA AND COLIN FREEZE
From Wednesday's Globe and Mail
MONTREAL AND TORONTO — Canadian officials were supposed to tighten procedures for issuing passports after the Sept. 11, 2001, attacks and the 1999 arrest of terrorist Ahmed Ressam.
But a man accused of being a Russian spy, who is to appear in a Montreal courtroom this morning, obtained three successive Canadian passports over the years, using a bogus Ontario birth certificate, documents unsealed yesterday show.
Paul William Hampel was supposed to be a 40-year-old Toronto native, a former lifeguard and travel consultant who has lived in Montreal since at least 1999.
But he is an elite Russian spy who has been operating undercover in Canada for more than a decade, Canadian officials are alleging.
The accusations against him were detailed yesterday in a summary of evidence filed in Federal Court.
The summary shows that the mysterious man successfully obtained Canadian passports after he applied in May of 1995, May of 2000 and April of 2002.
The last two documents were issued after authorities were supposed to have improved controls following the 1999 case of Mr. Ressam, a bomb-plotter who used a fake Quebec baptismal certificate to obtain a Canadian passport in Montreal.
The mysterious man's current passport was issued in Montreal.
To obtain it, he filed an application on April 13, 2002, saying that he needed to be travelling within a week.
He listed as a guarantor a person who was said to have known him for eight years (the guarantor's name was blacked out in the court filing).
He submitted as identification documents a 1999 Quebec driver's licence and a 1971 Ontario birth certificate.
In fact, there is no record of a Paul William Hampel being born in Toronto on Dec. 11, 1965, as is stated on the certificate. And the court summary says the man's birth-certificate number belongs to somebody else, a legitimate person.
The man's bogus birth certificate is dated May, 1971, and even features the signature of John Yaremko, who was the Ontario citizenship minister at the time.
A spokesman for the Canadian Passport Office referred calls to the office of federal Public Safety Minister Stockwell Day. A spokeswoman for Mr. Day said she would not comment because the matter is before the courts.
In 2004 and again last year, Auditor-General Sheila Fraser criticized the Passport Office for failing to learn from the Ressam case.
"The Passport Office is struggling to meet increasing security expectations and demands for service," she said in a report last year. "There is no assurance that examiners have followed the required procedures to determine that an applicant is eligible for a passport."
Yesterday's court summary says the man is a so-called "illegal," a high-level operative who created for himself a fake identity and spied in Canada and abroad on behalf of the SVR, the Russian foreign-intelligence service.
"SVR illegals are regarded as having considerable status by the SVR leadership and are deployed in particularly sensitive operations," the summary says.
It adds that, "to Russian audiences, the SVR makes no secret of its continued high-level espionage and boasts of its theft of Western financial and industrial secrets to aid the failing Russian economy."
Prepared by the Canadian Security Intelligence Service, the summary says CSIS has "reasonable grounds to believe that the foreign national alleging to be Paul William Hampel, is a member of the
Sluzhba Vneshney Razvedki
(SVR), the Foreign Intelligence Service component of the Russian Intelligence Services."
The court filing says the man was carrying $7,800 cash in five currencies, three cellphones, two digital cameras and a shortwave radio when he was arrested a week ago at Pierre Elliott Trudeau International Airport in Montreal.
Also on him were three tightly scribbled index cards with point-form reminders of key Canadian historical facts.
One card listed key dates: "1867 — Confederation."
A second card focused on Quebec facts, such as election dates, demographics and a mention about "decline of church (secularization)."
Another card listed prime ministers and their party affiliations since Mackenzie King.
The man is now held under a security certificate, which allows for the arrest and eventual removal of a non-citizen deemed a threat to national security.
The man and his lawyers have to decide whether he will challenge the certificate. "That will be one of the things we'll have to talk with our client about," said lawyer Stéphane Handfield.
The last time Ottawa used the procedure in an espionage case, in 1996, the Russian couple at the centre of the case agreed to be deported within days of their arrests.
Mr. Hampel's arrest "clearly shows the Canadian intelligence service is doing their job," said Dave Szady, a former U.S. Federal Bureau of Investigation assistant director of counterintelligence.
Mr. Szady said Russian President Vladimir Putin, a former KGB officer, has greatly expanded his country's spying network to gain military, technological and economic knowledge. "The services are back up to their Cold War days, if not beyond," he said.
Spying is a cheap and fast way for Russia to close its technology gap with Western companies and military hardware, he said.
A court hearing for the man has been scheduled for this morning. However, his lawyer said he will seek a postponement. Mr. Handfield said he does not have a mandate from his client to comment on the evidence.
The man, who has lived in Montreal for at least the past seven years, has kept a low profile. There are no public court or financial records, no liens and no telephone listings for a Paul Hampel.
A website promoting a picture book about the Balkans says that the photos were taken by one "Paul Hampel, an emerging markets analyst from Canada."
The site is registered to a Paul Hampel at an address in west-end Montreal. The homeowner there said he did not remember Mr. Hampel being among the tenants to whom he had rented his basement apartment.