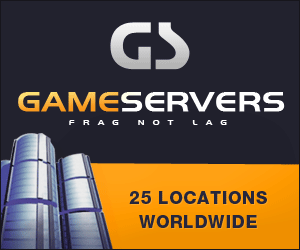 Miami Herald
September 13, 2007
The Pentagon moved an alleged Afghan al Qaeda leader to Guantánamo Bay, saying he helped smuggle foreign fighters between Afghanistan, Pakistan, Iran and Iraq.

By Carol Rosenberg
Days after downsizing the prison-camp population by 16 Saudi men, the Pentagon announced Wednesday it had moved a new terrorist suspect to Guantánamo Bay, Cuba -- an Afghan man whom it described as an al Qaeda leader.
A Defense Department statement identified the latest ''enemy combatant'' at the remote U.S. Navy base in southeast Cuba as Inayatullah, no age given. It did not say when he had been captured.
Suggesting he had already been interrogated, the Pentagon said the Afghan man had admitted to being the al Qaeda ''emir,'' or chief, in Zahedan, in southeastern Iran, near the Pakistan-Afghan borders.
It alleged he ''collaborated with numerous senior al Qaeda leaders'' and had a personal hand in ''global terrorist efforts'' -- notably smuggling foreign fighters between Afghanistan, Pakistan, Iran and Iraq.
A Pentagon spokesman, Navy Cmdr. Jeffrey Gordon, said in an e-mail that it was not yet decided whether to charge Inayatullah with a crime -- or whether he might go before a war crimes tribunal, called a Military Commission.
''Decisions on whether and where to prosecute him will be made at a later date, after there has been an opportunity to look into these matters in greater detail,'' Gordon said. ``He is currently being detained as an unlawful enemy combatant in our struggle against extremists at war with our country.''
The Pentagon statement identified one of Inayatullah's alleged al Qaeda collaborators as Abu Ubaydah al Masri, which means ''The Father of Ubaydah, the Egyptian.'' It named another as ''Azzam,'' an often-used nickname for Adam Gadahn, a California-raised American convert to Islam who has served as an al Qaeda videotape spokesman.
It issued the announcement a week after the United States repatriated 16 Saudi nationals, which left the detainee population at the detention center at ``approximately 340.''
Gordon said the newest captive there was not considered a ''high-value detainee,'' like 9/11 mastermind suspect Khalid Sheik Mohammed and 14 others who arrived in the past year.
He also said this was Inayatullah's first time at the prison camps in Cuba. The Pentagon maintains a list of about 30 former captives it says left Guantánamo and returned to anti-American activities elsewhere. It has not publicly identified the 30.