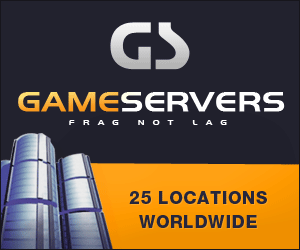 MiamiHerald.com
April 8, 2008 By Carol Rosenberg
GUANTANAMO BAY NAVY BASE, Cuba -- For two decades, attorney Prescott Prince was a solo practitioner with a small family and criminal law practice in eastern Virginia, and a reserve Navy career on the side.
Then last year, he was mobilized to active duty as Navy Capt. Prescott Prince, and sent to Iraq for a six-month stint as a ``rule of law officer.''
Tuesday, the soft-spoken 53-year-old with a mustache and thinning hair found himself with what well could be the case of a lifetime, if not the century: The Pentagon assigned him to defend Khalid Sheik Mohammed, the reputed al Qaeda kingpin and alleged mastermind of the Sept. 11, 2001 attacks.
The Pentagon prosecutor is seeking a death penalty trial for Mohammed for allegedly orchestrating the suicide attacks that killed 2,973 people in New York, Washington and a Pennsylvania field on 9/11.
Prince's job is not only to defend Mohammed against these war crimes charges at military commissions here, but also to persuade his client -- who was waterboarded by the CIA and has never had a lawyer in five years of U.S. custody -- that this American in military uniform is his best hope for a defense at the first U.S. war crimes tribunals since World War II.
''Yeah, this is the biggest one of my career. I've NEVER represented anyone who even in colloquial conversation was referred to as the most reviled man in America. He may or may not be. But a lot of people would call him that,'' Prince said by telephone Tuesday evening, soon after the Pentagon Chief Defense Counsel, Army Reserves Col. Steve David signed the papers that gave him the job.
``This man is alleged to have done some very bad things. Personally I have faith in the American people to allow him to have a fair trial. I believe in the American justice system. Let him be tried, let him be tried fairly.''
But Prince, whose Defense Department legal team will include another lawyer, an investigator and a paralegal, also argued that the military commissions system he and his client will face is essentially unfair. He argues Mohammed should face trial in traditional military or civilian courts, rather than the commissions the White House championed in the months after hijacked aircraft struck the Pentagon and World Trade Center.
''You start with the fact that you've broken the rules -- a secret prison, torturing. Waterboarding. Harsh extreme techniques. Using cruel, coercive techniques to extract information,'' he said. ``I just don't see how you can give him a fair trial,'' by military commissions.
U.S. government advocates argue just the opposite, that the military commissions set up first by the Bush administration and later by Congress are fair. They say the accused get a presumption of innocence and a chance to have a Pentagon-paid lawyer argue before a military judge for the exclusion of evidence collected through harsh interrogations.
Pentagon and Justice Department lawyers argue that the commissions, set up as an alternative to the established U.S. civil or military courts, are a national-security, war-on-terror neccesity to safeguard America's secrets while it is at war with al Qaeda.
Military and civilian lawyers have countered that the Pentagon defense team is ill-equipped to defend Guantánamo captives, former CIA-held ''high-value detainees'' charged in capital cases in particular. As military lawyers, most don't have the experience to meet American Bar Association standards to be qualified as death penalty defense lawyers.
Mohammed, for his part, has allegedly already confessed to plotting a worldwide campaign of al Qaeda terror -- according to a censored Pentagon transcript of a March 10, 2007 hearing before a military panel here.
Into this debate entered Prince, a Richmond, Va., father of three who goes by ''Scott'' and said he has successfully averted death penalty charges in his Virginia clients' cases -- but never served as lead lawyer or ''first chair'' in a capital case.
He has, however, a long record of defending alleged rapists, robbers and murderers, he said.
His first step will be gaining the military clearances to actually see his client -- who is held in seclusion at a site for former CIA captives on this base. It is unclear how long that will take.
Meantime, it is up to a Pentagon appointee called ''the convening authority,'' Susan Crawford, to decide when and how to press forward with the case of Mohammed and five other alleged co-conspirators.
Once she ''refers the charges'' expected later this year, a 30-day clock toward arraignment starts.
''Am I personally prepared? Sure. As well as anybody can be,'' Prince said soon after getting the order to defend the man known as KSM.
``If you're asking are we legally prepared? Please. We won't be legally prepared for a long time.''