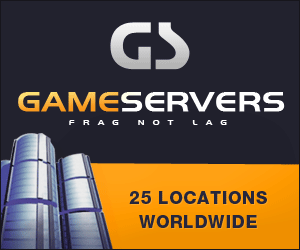 New York Times
April 27, 2008
Pg. 6
By C. J. Chivers
MOSCOW — The United States Army has begun a broad review of procedures used to supply security forces in Afghanistan and Iraq with foreign arms, prompted by an allegation of fraud and questions about the competence of the main private supplier of ammunition to Afghanistan.
The company, AEY Inc. of Miami Beach, was suspended last month after Army investigators accused it of shipping aged Chinese rifle cartridges and claiming they were Hungarian.
The Army decided to review its contracting procedures as several arms-industry officials said that long before the suspension, it was clear the Army had erred by not recognizing risk factors in AEY's history and activities, and by being lured by a very low bid.
Problems with the contract, they said, were evident again early this year when AEY's president was seen shopping for foreign munitions, including shoulder-fired rockets, at an American gun show. The money he was offering, the officials said, was too little to buy quality ammunition.
Lt. Gen. William E. Mortensen, deputy commanding general of the Army Materiel Command, and Jeffrey P. Parsons, executive director of the Army Contracting Command, said last week that based on questions about AEY's performance and initial inquiries into the contract's history, the Army had undertaken an extensive review of its arms-contracting standards and procedures and planned to overhaul several.
The contract has drawn the attention of three Congressional committees, which are expected to hold hearings in the next few weeks.
General Mortensen and Mr. Parsons said the Army was examining how it ordered foreign munitions and supervised their quality, packaging and shipment. It also plans to review how it vets Pentagon-sponsored deals in the often murky world of foreign arms procurement.
"We are taking a look at what we have done under this contract," General Mortensen said. "We recognize that we need to make changes."
AEY, a tiny company operating from an unmarked office, is led by Efraim E. Diveroli, 22, who has limited business and munitions experience. His father, Michael, incorporated the company in 1999. In 2004, AEY listed Efraim Diveroli as an officer.
In January 2007, the company was awarded a contract, potentially worth $298 million, that made it the primary munitions supplier for Afghan security forces in the fight against Al Qaeda and the Taliban.
The company's activities have provided a window into the world of foreign arms dealing, as well as the shortfalls in oversight of dealers doing business for the United States.
The contract also points to strains in the military's procurement practices, which were detailed in the report of an independent panel last October. Known as the Gansler Commission, the panel sharply criticized the Army for failing to train enough experienced contracting officers, deploy them quickly and ensure that they properly manage billions of dollars in contracts to supply troops in Afghanistan and Iraq.
A new element of the Army's review — the question of how to vet the ties between the Pentagon's contractors and other businesses — is being conducted with the Department of Defense, General Mortensen said.
Under American law, American dealers must disclose every entity involved in an arms shipment overseas, including brokering, transportation and repackaging companies. The State Department checks subcontractors and partners against a watch list of entities suspected of involvement in illegal arms deals.
But the law exempts federal agencies and contractors working for them. Arms-trade researchers have complained that many contractors supplying the wars, including AEY, have worked with suspicious companies abroad, and that the Pentagon has not screened their activities.
General Mortensen acknowledged that the Army had not reviewed AEY's relationships and said the question of vetting was now being reviewed. "If there is a seam in our process, then clearly we need to take a look at it," he said.
An examination of AEY's activities by The New York Times, first reported last month, found that the company had shipped to Afghanistan tens of millions of decades-old Chinese cartridges that had been repackaged in flimsy cardboard.
The purchases included classes of ammunition that NATO and the State Department have determined to be outdated and obsolete, and have spent millions of dollars to have destroyed.
The ammunition had not been tested for reliability under well-established military standards, the Army and the export agency that sold most of it said.
Mr. Diveroli was under a felony charge of possession of a forged driver's license when the contract was awarded. He later conducted business with a shell company in Cyprus and two international arms dealers on the federal watch list. He was also recorded in a phone conversation that suggested corruption in arms purchases in Albania.
Federal prosecutors have been presenting evidence of AEY's activities to a grand jury in Miami, according to a witness and three lawyers associated with the case. Investigators searched AEY's offices last year.
AEY declined to answer several questions about its business. But Hy Shapiro, Mr. Diveroli's lawyer, said the company had received many Army contracts before the Afghan contract and had performed well.
"AEY delivered on those contracts," he said by telephone. "AEY continued to bid on contracts, and that's why it was given serious consideration on the Afghanistan contract."
Although public attention has focused on AEY, the Army has also begun examining government contracting practices.
Much of the equipment used by Iraqi and Afghan forces is of Soviet design. The arms have been purchased by various military commands and other agencies, including the State Department.
Unlike the strict rules for NATO arms, standards for foreign purchases varied from contract to contract, and often were vague and less restrictive. Several officials in the arms industry said the lax standards and contracting officers' limited understanding of munitions all but ensured that the Army would end up with questionable goods.
AEY shipped about 125 million rounds of ammunition to Afghanistan, the Army said. Documents from Albania show that most were Chinese rounds from Albanian depots and were made as long ago as 1960.
There has been no public evidence that AEY bought munitions directly from China.
Independent arms-trafficking researchers and several AEY competitors said the Army, after learning that Mr. Diveroli had planned to buy from Albania, should have known it risked getting substandard goods.
Albania's arms-export agency has been involved in scandals in the past, and Albanian stockpiles have a reputation for being old and poorly stored, said the owner of another arms-supply company, who asked to speak anonymously because he said the Pentagon might reject future bids if he criticized the military publicly.
Arms researchers agreed that AEY's activities should have been a warning. "It is quite strange to us that the U.S. government would allow Albanian ammunition, because all of us know that the Albanian ammunition is not very good," said Peter Danssaert, an analyst at the International Peace Information Service in Belgium, an independent research institute.
Several arms-industry officials said the problems were obvious. AEY was a new company with a young and inexperienced staff. Part of its business model, the officials said, was to make extremely low bids on contracts and then seek help from competitors to supply the munitions.
Private arms dealers said the practice caused predictable problems. "They low-bid these prices so low that there was no high-quality source for it," said Sanford Brygidier, managing director of Aztec International, of Ocala, Fla.
Mr. Brygidier, who said he has been in the arms business for 36 years, added that Mr. Diveroli would tell potential suppliers that they had to accept his prices because he had the contract and there would be no other buyers. "He wanted this, he wanted that, he had immediate cash," Mr. Brygidier said. "I told him, basically, that this wasn't kindergarten and that we were not in the education business. I told him not to call me anymore."
Mr. Shapiro, Mr. Diveroli's lawyer, declined to answer questions about whether AEY had sought munitions from companies it had underbid. He did not dispute that its prices were generally low.
"It seems to me that Mr. Diveroli's prices would have had to have been lower than his competitors' for the Army to have awarded him the Afghanistan contract," Mr. Shapiro said.
The low-price assumptions, the industry officials said, appeared to be what had led Mr. Diveroli to Albania, where the government sold its munitions for as little as 2.2 cents a round, a price that strongly suggested their age and poor condition.
Ed Grasso, president of Sellier & Bellot USA, which has provided new Czech ammunition to Afghanistan, said new rifle cartridges of the types AEY bought typically cost 20 cents to 30 cents a round.
By early this year, Mr. Diveroli seemed to be desperately searching for munitions, three dealers said. He turned up in Las Vegas in February at the SHOT show, which calls itself the world's largest firearms exhibition.
He went booth to booth, seeking suppliers to fill the Army's orders, including those for shoulder-fired rockets, they said. "He was looking to buy RPG-7 rounds, and let me tell you, he wanted to pay $30 for these things," one dealer said. "You can't get that item for that price, not if you're buying quality."
A round for an RPG-7, the dealer said, typically costs $60 to $85.
He added, "He would just come in and give us a list of stuff that he was trying to shop, and at prices no one would touch."
The Army set no date for finishing its review or recommending changes. The work proceeds under pressure from the House Oversight and Government Reform Committee and the Senate Armed Services Committee.
The Senate Small Business and Entrepreneurship Committee is examining whether Mr. Diveroli wrongly declared AEY to be a disadvantaged, minority-owned small business to get preferential treatment in the bid-selection process.
Mr. Diveroli did identify AEY as a disadvantaged small business in an online form submitted to the Army for other contracts, General Mortensen and Mr. Parsons said. But they added that he also wrote that his company had not been certified as such by the federal Small Business Administration, and that AEY had received no preferential treatment.
Eric Schmitt contributed reporting from Washington.