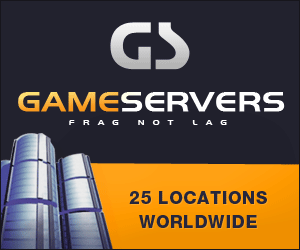 USA Today
April 25, 2008
Pg. 9E
PBS series follows life aboard the USS Nimitz
By Gary Strauss, USA Today
Life aboard a naval aircraft carrier isn't
Top Gun
— but at times on PBS' multi-part documentary
Carrier
(premieres Sunday, 9 ET/PT, times may vary), it sure seems that way.
Among the 5,300 sailors aboard the USS Nimitz (and especially among hotshot fighter pilots), the 1986 Tom Cruise film is a mainstay, shown more than 200 times a year. But
Carrier
's unprecedented 10-part, 10-hour chronicle of life aboard the Nimitz is no Hollywood fantasy.
The tone is set in Episode 1 — "All Hands" — which underscores
Carrier
's warts-and-all, unvarnished study of character, work ethic and the complexities of operating one of the world's largest, most lethal combat ships.
"It's really the stories of young men and women on the tip of the spear, their lives, their hopes and fears. That's what drives you back hour after hour," says PBS programming chief John Wilson.
At its core,
Carrier
is the story of a handful of 15 enlisted men, women and officers, including gruff Master Chief Christopher Penton, a 27-year veteran, and Lt. Laurie Coffey, an F-18 pilot on her first deployment (a "nugget," in Navy parlance).
To be sure, there are ample big-screen-style bravado and heroics, particularly among pilots and flight deck grunts. Yet no guns were fired or bombs dropped — except for target practice — during the filming of Nimitz's six-month deployment to the Persian Gulf in 2005.
There are ample displays of grousing, boredom and tedious grunt work that offsets romantic notions of life at sea.
Carrier
captures a range of human emotion and activity largely because film crews were granted unparalleled access to Nimitz and its crew of mostly teens and twentysomethings, many pimply-faced and barely ready to shave.
Carrier
wasn't an easy launch, says Maro Chermayeff, co-creator and executive producer. It took a year of negotiations and backdoor schmoozing between retired Navy aviator David Kennedy, now a Hollywood technical adviser, and Nimitz's officers to counter Pentagon resistance. Eventually, a 17-member film crew was permitted on the Nimitz. It took two months at sea before the ship's personnel warmed to
Carrier
's film crews and both fell into a groove, Chermayeff says.
Ultimately, filmmakers shot 1,600 hours of life on a floating city, much of it mundane and unflattering. When the Nimitz is put on night alert because of a possible man overboard, an officer is quick to anger upon learning it's a false alarm. Sailors ponder the politics of the Iraq war. Some face the wrath of superiors for everything from poor performance to drunkenness. Yet
Carrier
also shows the close-knit bonds of the flight deck crews toiling in hazardous, ear-shattering conditions, as well as the tight camaraderie of fighter jocks determined to give one another as much good-natured grief as possible.
"What I like best about (
Carrier
) is it portrays us as being human, not just the military dropping bombs and killing people," says Penton, 47. "It's about us working hard, our way of life and the sacrifices we make for this country. It's an honest look at what goes on (aboard) a combat ship."
Coffey, now a flight instructor, says
Carrier
offers a realistic look at how women function in the testosterone-fueled atmosphere of a fighter squadron. Still, she was initially reticent about being filmed. "My priority was doing my job and doing it well," says Coffey, 30. "Eventually, you forgot the cameras. That's what allowed them to get open, honest stories. There's an authenticity to it. It's not a Navy commercial."
Another Day in Paradise
, a 90-minute film based on
Carrier
footage, airs on PBS in June.