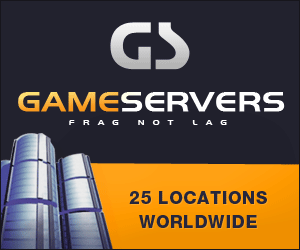 Interior secretary warns activity could continue for weeks or months
Game McGimsey / AVO-USGS via Getty Images
Volcanic ash from Mount Redoubt floods the Drift River Valley Monday. The volcano is 100 miles southwest of Anchorage, Alaska.
WILLOW, Alaska - Rita Jackson said she was taking a sip of coffee when she tasted something funny on her lips — ash.
Alaska's Mount Redoubt's first cluster of eruptions in nearly 20 years — a total of six were detected between Sunday night and Monday night — sent a volcanic ash plume more than 9 miles into the air and down into nooks and crannies.
Ash missed the state's largest city, but dusted small communities north of Anchorage. The National Weather Service had an ash advisory in effect until 5 a.m. Tuesday for the Susitna Valley. There were no reported injuries.
The wind took ash away from Anchorage, toward Willow and Talkeetna, near Mount McKinley, North America's largest mountain.
Jackson, in Willow, was experiencing other effects, in addition to ruined coffee. "My eyes are itching really bad," she said as she hurried to get out of a grocery store to drape protective blue tarps over a motorcycle, snowmobile and vehicles.
The Alaska Volcano Observatory reports that the sixth eruption came at 7:41 p.m. Monday. The five earlier eruptions came late Sunday night into Monday morning.
Pattern could last for months
"We expect the pattern of this event to be similar to the 1989 and 1990 eruptions, and the activity could continue along those lines for several weeks or several months," said U.S. Secretary of the Interior Ken Salazar on a telephone conference call from Washington D.C.
Alaskans had been warned of a pending eruption of the volcano about 100 miles southwest of Anchorage since it became restless in late January. People stocked up on masks, air filters and disaster supplies.
J. Bell / AP
Map locates the Redoubt volcano near Anchorage, Alaska
Eight Australians on a backcountry tour holed up in Shell Lake Lodge near Skwentna, about 100 miles northwest of Anchorage, waiting for the ash to settle.
"It's a good half inch, it's a pretty heavy dusting," Craig Saunders, a Palmer man leading the group on an eight-day snowmobile tour of the Alaska wilds, said Monday.
Ash from Alaska's volcanoes is like a rock fragment with jagged edges and has been used as an industrial abrasive. It can injure skin, eyes and breathing passages.
The young, the elderly and people with respiratory problems are especially susceptible to ash-related health problems. Ash can also cause damage engines in planes, cars and other vehicles.
"Anyone with a pre-existing respiratory problem is advised to stay indoors until the ash settles. If you do need to go out, a mask is recommended," said Dr. Jay Butler, chief medical officer for the state of Alaska.
http://www.msnbc.msn.com/id/29859859/