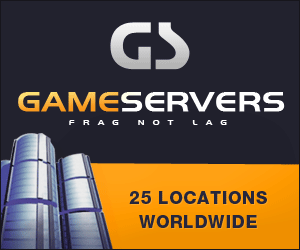 Washington Examiner
April 16, 2007
By Rowan Scarborough, National Security Correspondent
WASHINGTON - Al-Qaida has put in place a new cadre of senior leaders under Osama bin Laden who are directing missions in Iraq and trying to restore the terrorist group's capacity to carry out major bombings outside the Middle East, according to private analysts and a military officer.
Al-Qaida, whose goal is to violently overthrow governments in the Persian Gulf and Asia, lost many of its top leaders in the aftermath of the Sept. 11, 2001, attacks. Senior operatives such as Khalid Sheikh Mohammed, Mohammed Atef, Abu Zubayda and Abu Jaafar al-Liby were killed or captured in intensive manhunts in Afghanistan and Pakistan.
Al-Qaida adjusted by inspiring terrorist bombings abroad rather than taking a hands-on role, as it did in the Sept. 11 attacks, the 2000 bombing of the destroyer USS Cole and 1998 truck bombings of two U.S. embassies in East Africa.
"My sense is, the central organization partly took a backseat because so many leaders were captured or went into hiding," said John Lumpkin, who runs the terrorism profiles project at GlobalSecurity.org.
Bin Laden, who founded al-Qaida in 1988, and his principal adviser, Egyptian surgeon Ayman al-Zawahiri, still sit at the top of the group. Moving around Pakistan's rugged tribal areas, they have managed to evade U.S. detection.
"The picture I'm putting together is that al-Zawahiri is staying in settled areas — villages, little cities, little towns," said Kenneth Katzman, a terrorism expert at the Congressional Research Service. "Bin Laden is more a survivalist. He has bedouin roots. He seems more able to live off the land. He seems to be in more remote areas."
Intelligence analysts study reports from the field and communication intercepts to try to determine who has emerged to replace Atef, the operations chief who was killed in 2001 in Afghanistan, and his successor, Sheikh Mohammed, the planner of the Sept. 11 attacks.
A military intelligence officer who has worked in the region told The Examiner he believes the closest person to a No. 3 is Hadi al-Iraqi, a Kurdish native of northern Iraq who fought with bin Laden in Afghanistan. Bin Laden appointed him his liaison to Abu Musab Zarqawi, the murderous Jordanian who founded al-Qaida in Iraq and pledged allegiance to bin Laden.
Al-Iraqi is known to operate in and around Quetta, Pakistan. He periodically traveled through Iran to Iraq to judge the operation of Zarqawi, who was killed in June 2006, and later his successor, Abu Ayyub al-Masri. The intelligence officer said there are reports that al-Iraqi has met with bin Laden to receive orders. They also communicate by courier. Neither bin Laden nor al-Zawahiri use phones or radios that might tip their locations.
Al-Masri, an Egyptian, is considered a top bin Laden lieutenant in his role as commander of al-Qaida in Iraq. Al-Zawahiri has said in statements that al-Qaida must not fail in Iraq. The military intelligence officer said the No. 2 is believed to play a role in recruiting disaffected youths in Egypt and other parts of North Africa to go to Iraq and carry out suicide attacks.
A third leading figure of the Sunni Muslim al-Qaida is Mohammed Hasan Khalil al Hakim, also known as Abu Jihad al Masri. Instead of working out of Pakistan, he found sanctuary in Shiite-ruled Iran. It is an example of militant Shiites and Sunnis, longtime rivals, forming an alliance against the U.S.
"Certainly there are people coming up who appear capable of assuming these operations and these type rolls," Lumpkin said. "Are these guys only capable of distributing pamphlets and passing out a little cash, or do they have the freedom and capability to really plan complex operations?"