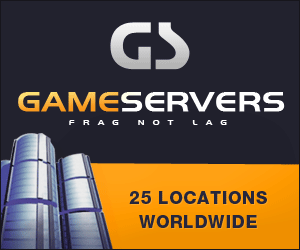 Japan Times
April 23, 2008
KUWAIT CITY (Kyodo) -- Ayman al-Zawahri, second in command of al-Qaida, vowed Tuesday to punish Western countries that participated in the Iraq war, hinting that Japan could be a target and advising it to end its alliance with "Americans who had occupied, looted, humiliated and bombed them with nukes."
The comment by Osama bin Laden's top lieutenant, a response to a question submitted by Kyodo News, was heard on a 2-hour, 36-minute audiotape of al-Zawahri that surfaced early Tuesday on militant Web sites.
Bin Laden's right-hand man was answering questions submitted by hundreds of al-Qaida followers, critics and journalists on major Islamic Web sites used by Islamic militants.
The al-Qaida media arm, As-Sahab, announced in December that al-Zawahri would receive questions from the public and he would answer them "as soon as possible."
Tuesday's message is one of two lengthy audiotapes by al-Zawahri answering questions posted last year.
Asked by Kyodo, using a different name, if al-Qaida intends to "punish the Western countries that have contributed troops to Iraq," al-Zawahri said: "My answer is: Yes! We believe that any country that participated in the aggression on Muslims must be deterred."
Asked by Kyodo if Japan remains a target because it sent troops to Iraq, al-Zawahri said: "Japan provided the so-called assistance under the flag of the crusader coalition as part of the propaganda for the crusader forces invading the homelands of Islam. It did not provide this assistance through charitable organizations and thus it is participating in the crusader campaign against the lands of Islam.
"Why did the Japanese start the aggression on us within the alliance of the Americans? . . . Our Islamic faith incites us to resist the despots and tyrants, even if they were the most powerful force on Earth . . . so will Japan learn a lesson from this?" he said.
Japan sent a 600-member noncombat Self-Defense Force group to Samawah in southern Iraq to carry out reconstruction work such as repairing buildings and providing medical assistance.
The action, unpopular with the Japanese public, was thought by many to violate the pacifist Constitution.
Although the ground troops were withdrawn in 2006, Air Self-Defense Force airlift activities continue to and from Iraq.
"If Japan has given up its arms, why did it send troops to our lands under the flag of the crusader campaign?" asked al-Zawahri.
In 2004, al-Zawahri reportedly called for attacks on the interests of the United States and Britain as well as their allies such as Japan.