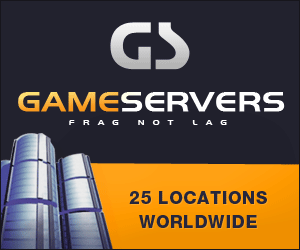 Media: The Associated Press
Byline: ANTONIO CASTANEDA
Date: 16 August 2006
HADITHA, Iraq - In the dusty plains of western Iraq, al-Qaida is gaining
strength. Daily attacks against U.S. and Iraqi forces are on the rise and
there is little sign of progress in convincing the population to support the
national government.
U.S. commanders acknowledge they are locked in struggle with insurgents for
the allegiance of Iraq's youth.
"We're in a recruiting war with the insurgency," said Brig. Gen. Robert
Neller, the deputy Marine commander in western Iraq.
U.S. commanders have said privately that a military solution to the
insurgency in Anbar is impossible, and what's needed is a political deal
between the Sunni Arabs and the other religious and ethnic communities.
"This country needs a political solution _ not a military solution," one
government worker told Marines who stopped by his home in Haditha. "Are we
going to stay in this situation where you shoot them, they shoot you? We are
the victims."
American attention has shifted in recent weeks to Baghdad, where violence
between Sunni and Shiite extremists is on the rise. The U.S. is sending
nearly 12,000 U.S. and Iraqi forces to the capita to curb the violence.
U.S. Ambassador Zalmay Khalilzad has said sectarian violence in the capital
is now a greater threat to Iraq's stability than the Sunni Arab insurgency,
which is entrenched in western Iraq.
Nevertheless, of the 23 U.S. troops who have died this month in Iraq, 16 of
them were in Anbar.
The situation in Anbar, with its heavily Sunni population, is a barometer
for the entire Sunni Arab minority, which lost its favored position to the
majority Shiites and the Kurds when Saddam Hussein's regime collapsed in
2003.
As long as the insurgency rages here, it is unlikely that Sunni Arab
politicians in Baghdad can win over significant numbers of Sunnis to support
the government of national unity, which took office May 20.
Some areas in Anbar have shown significant progress, such as the border city
of Qaim, once an al-Qaida stronghold. Trouble has increased in other areas,
like the rural stretch between Ramadi and Fallujah.
U.S. commanders say few insurgents have shown a willingness to meet, much
less hold meaningful talks.
The top U.S. commander in Haditha went so far as to ask local leaders to
spread the word that Marines wanted to know which reconstruction projects
would be safe from sabotage. But insurgents never responded.
We asked "'Is there anything we can allow the community to do that won't
hurt their political cause,'" Lt. Col. Norm Cooling, commander of the 3rd
Battalion, 3rd Regiment, said.
U.S. troops face similar problems elsewhere in Anbar, a North Carolina-sized
province that extends from the western edge of Baghdad to the borders with
Syria, Jordan and Saudi Arabia.
In Ramadi, the largest city and provincial capital, several prominent tribal
leaders who had approached the military earlier this year were promptly
slain. Commanders say several key Sunni leaders have fled to Jordan, Syria,
and Egypt.
Even in calmer Fallujah, which remains under tight U.S. and Iraqi control,
several prominent leaders have been killed _ including the city council
chief, a senior cleric, and deputy police chief. The mayor also recently
fled the city.
The war has eroded the quality of life for hundreds of thousands of Sunni
Arabs, many of whom have been steadily abandoning the area. In the cluster
of riverside homes that make up Haditha, Haqlaniyah and Parwana, U.S.
commanders estimate that about two-thirds of the population have fled their
homes since the beginning of the war.
"The situation is starting to go from bad to worse, from worse to worst,"
said one government official in Haditha who asked that his name not be used
for fear of reprisal. City council members here won't admit to being part of
the government, and officials frequently resign after insurgent threats.
The majority of Iraqi soldiers are Shiite or Kurdish _ while young Sunni
Arabs make up most of the insurgency. The Americans would like to redress
the imbalance and bring more Sunnis into the ranks.
But efforts to recruit more Anbar Sunnis into the army have faltered, either
because of intimidation by insurgents or genuine support for their cause.
The death last June of al-Qaida in Iraq leader Abu Musab al-Zarqawi appears
to have made little dent in support for the terror group. Most of al-Qaida's
fighters are Iraqis rather than foreign fighters, U.S. officials say.
In Ramadi, for example, U.S. commanders estimate that a quarter of the
fighters are al-Qaida members. In Haditha, Cooling called al-Qaida the most
prominent insurgent group in "influence and resources."
Some commanders said the insurgents have grown adept at shifting away from
areas targeted by U.S. troops, turning up elsewhere. For example, some
Marines attributed a recent spike across the region to increased U.S.
military operations in Ramadi.
"It's like pushing on a water balloon, if you will. When you apply pressure
to Fallujah, they squirt elsewhere," Cooling said. "Wherever you do not
apply a significant amount of pressure, that's where the enemy is going to
go."
The U.S. military has pinned its hopes on the development of Iraqi forces.
Thousands of Iraqi soldiers have flowed into Anbar over the past year and
are expected to soon take over key terrain such as Fallujah.
But commanders say it's a struggle to keep soldiers stationed in Anbar _
thousands have deserted after being given orders here or shortly after
arriving.